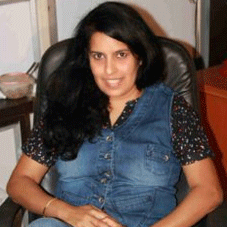 People with genuine passion perceive the world in a whole different way and if history has taught us something, they are the ones who eventually change the world. Having that passion towards education is an extra mile closer to changing the world. Dr. Roopa Rao, the Founder & CEO of Noble Institute of Education Society (and also owns Ngen Soft Solutions, a digital marketing and software company), wanted to be an educator, as long as she can remember. We are talking about a kid-teacher who took tuition classes for the children in the neighborhood when she was a child, often a couple of years younger than the ones she taught.
Cut to the present, Dr. Roopa is an award-winning educational leader, who is best-known for democratizing vocational education and skill training in Bangalore and in the state of Karnataka. In 2003, she incepted Noble Institute of Education Society a leader in providing shortterm and distance learning vocational training in Bangalore and a couple more organizations in the later phase of her journey. Started as a small institute, NIES today offers softskill training, distant education programs and vocational education programs under the best universities in the country. It is also one of the collaborators for the National Skill Development Corporation(NSDC). Her latest endeavors include CSR programs like 'Hombelaku', through which she works on the rural students' empowerment and Vikasana, a comprehensive development program for youths.
What inspired you to venture into the educational sector? What were the challenges?
When I was working in the corporate realm, I knew I was not happy because of a couple of reasons I was not independent being an employee and I couldn't do justice to my passion. So quit my job and pursued my passion by commencing my edupreneurial journey.
I strive to create awareness about being an entrepreneur and challenges & solutions involved in starting a business
The first challenge was the funding part of it. Though the purpose was education, it was not easy to get a loan initially when we started in 2003. In truth, a loan for us was sanctioned by the government under the Rozgar Yojana scheme (now PMRY), but the Bank was not ready to provide us with the loan. After six months of struggle, we had to take the matter to the Lokayukta and eventually to the CM of Karnataka. I sent a mail to him, explaining my situation, for which he responded and the problem got solved. My persistence won the fight and we eventually received a bank loan. Another challenge is retaining the students when the competition increases constantly, but we always plan ahead and leverage direct marketing to the fullest extent.
Knowledge sharing is imperative to find solutions to the modern-day challenges in education. How do you socialize professionally?
I constantly involve myself in seminars and conduct workshops, especially for engineering students. I am going as a guest lecturer in various colleges, including Vellore Institute of Technology. I strive to create awareness about being an entrepreneur and challenges & solutions involved in starting a business.
What are the opportunities that you foresee in the current educational market? What are your future plans in accordance with that?
People are increasingly migrating to online education. It's a huge opportunity for the students as well as the educational industry. We need to adapt constantly with the trend, offering more sophisticated programs online while also increasing the number of online courses. So, we are adding more online training programs to our offerings. Going forward, we definitely want to have more branches in Karnataka and even across the country. Travelling abreast of the technology trends is another aspect that we predominantly focus on. Also, we recently received a honour from World Book of Records, UK as one of the unique summer camps in India (Anuhya summer camp) that teaches life skills and brings subconscious changes.

Your family is very much involved in the organization. How crucial has been their support?
My husband, who is the Director of the company, has played a pivotal role in my journey. This would have never been possible without his support. At home, everybody understands our busy schedules and they offer unconditional support.

Key Management:
Dr. Roopa Rao, Founder & CEO
A PhD in Computer Science, Dr. Roopa is a passionate professional with more than 20 years of challenging and progressive experience in Education, Training, and Administrative fields. A trainer, life coach, and counselor for teens & young generation at large, she is passionate about helping young people in setting-up their goals, study skills, coping-up with emotions, removing the emotional blockages, and making them realize their true potential.

Favorites:

Hobby: Reading Books, Trekking and Cycling
Food: Jamun and Bisi Bele Bath
Travel Destination: Natural Landscapes in India