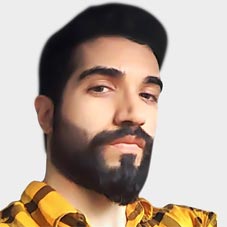 A B2B ed-tech startup, Eduswitch was founded by Neville Katila and Xerxes Katpitia (Directors), whose desire was to redefine the concept of online assessments. Their goal was to provide a highly secure, reliable, globally scalable and cost effective assessment platform to Schools, Universities and Training Institutes. To achieve this Eduswitch developed an AI powered, remote proctor enabled online assessment platform with anti-cheating features dedicated to test and prove the competence of students and employees.
To make it an ideal ed-tech concern, in 2018 Eduswitch Solutions Pvt. Ltd. furnished the platform with the state-of-the-art technology to follow up learning with assessments. Several distance learning universities and e-learning platforms provide a certificate of completion which is of very little value as the authenticity of the assessment cannot be proved: hence the need for an assessment platform which can prove the proficiency of the test taker.
CEO Insights takes the opportunity to interview Neville to gain some insights about the ed-tech industry relating to assessments and his out of the box approach which resulted in this niche domain!
Apprise us about the innovative attributes of Eduswitch that sets it apart from the others. What kind of disruption have you brought about in the industry?
Taking into consideration the recent technological advancements in Artificial Intelligence and Real Time Communication, we decided to develop our own implementations to fill the gap in conducting reliable and secure assessments. The purpose here was to develop a set of anti-cheating features that have the potential of tracking down test takers who try to clear the assessments using unfair means.
This AI based anti-cheating software avails technologies in the field of AI and Machine Learning such as face detection, face recognition and object detection keep a tab on any malpractice without any human inter-action by means of auto proctoring. Moreover, the real time proctoring and audio video recordings add to the authenticity enabling post assessment scruti-nization. Our in built secure browser feature makes it impossible for a candidate to leave the assessment platform during the duration of an assessment.
As the platform is highly customizable, our tools can be integrated quite easily into other assessment platforms and learning management systems with minimal effort. We support all major operating systems on computers and mobile phones.
AI powered, remote proctor enabled online assessment platform with anti-cheating features dedicated to test and prove the competence of students and employees
The reliability of the platform has won the confidence of our clients, counting on us to deliver any volume of assessments, on demand. Our automated, modern, secure and cost effective endeavour has taken the edge off handling paper and pen system of supervising assessments.
In an environment where data breach and privacy are giving organizations a tough time, how is Eduswitch securing its clients' valuable information? Throw some light on the payment schemes, do you observe a cost effective fees?
In order to protect our clients from adversities such as data breach we resorted to use a secure communication channel. Their valued information is amassed in a highly secure server in the cloud which is empowered by top-notch automated backup mechanisms to hold up in case of any technical failures.
Talking about the prices we levy on our clients, we charge a reasonable price considering the features and
number of assessments required, providing volume based discounts. We also offer a yearly renewable unlimited assessment license model in which the entire solution is hosted on the client's servers and we charge a fixed fee irrespective of the volume of assessments.
Eduswitch has come a long way since inception. Tell us what you have thought about the future. Do you intend to enhance your technological status to achieve the goals?
A report published by Aasma in 2019 has listed the Eduswitch Assessment platform as one of the Top 50 EduTech Tools in Higher Education.
Xerxes Katpitia, Director
From the company's inception we've been putting in our best to drive new innovations that would enhance the features of our platform, making it one of the most reliable assessment platforms in the market. Being an ed-tech startup it is our foremost duty to upgrade ourselves with the latest technology introduced in the industry, hence invest a tremendous amount of time and energy in research so as to make sure we are always a step ahead of our competitors and make the entire setup process hassle free for our clients.
Neville Katila, Director
A tech-savvy aspiring entrepreneur, Neville aspires to give a complete facelift to the Indian ed-tech industry. He came across the incoherent nature of the e-learning facilities which he choose to set right by launching his own ed-tech firm Eduswitch. Making necessary provisions to simply create and upload courses, assessments and tutorials online.
Assessment Platform:
Secure Browser, Face detection, Person detection, Cell phone and book detection, Face recognition, Remote Proctoring, Geo tagging, Auto flagging cheating events, Periodic image and video capture
Offices:
Mumbai