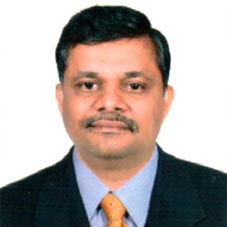 Engaging in an exclusive interaction with CEO Insights, Murali Rachapudi, CEO, iVIS elaborates the fineness of the brand along with its exceptional contribution towards the surveillance sector.
Highlight the various offerings of iVIS which depict its uniqueness as a leading Surveillance service provider.
IVIS offers a unique blend of own state of artIoTequipment , AI & Cloud based Software platform and captive Remote Monitoring centers which setsit apart from competition . IVIS services vary from live video monitoring, event-based monitoring, general monitoring, virtual guard tours along withraising audio alarms& sending QRT to prevent crime before it even starts.
Being a scalable video management and workflow solution provider, our technology modules reside on EDGE devices which collect multiple inputs via Video, Audio, sensors and other IoT devices and process them locally with intelligent analytics before transmitting the necessary data & alerts to our cloud servers & command centers .
To avoid false alarms, our trained security personnel at command
center intervene in real-time to initiate pro-active responses like sirens, strobes and calling local authorities & more to thwart intrusions.
iVIGIL's built-in intelligence facilitates majority of predefined processing of video and other feeds at the client site without choking internet bandwidth& consuming lesser resources. Our solution is also capable of integrating multiple types of existing hardware and software modules of client's cctv infrastructure.
Our user-friendly web / smartphone interfaces allow clients to view their sites live, alarms history, heatlh of the system , up-time stats and so on. We also allow seamless integration of multiple locations into a unified view for the authorized personnel to see happenings at sitesin real-time.
How is iVIS leveraging the recent technologies available in the industry to ensure better outcomes?
At iVIS, we have innovated a proactive security system using IoT and AI technologies that raises an alarm even before the occurrence of a crime, keeping the local emergency authorities and police in the loop, thereby preventing any untoward event. iVIS surveillance system uses a combination of the best of e-surveillance technology, 24x7 real-time monitoring service and multiple onsite interventions.
Our unique blend of IoT & AI & Cloud advanced technologies closely integrated with human intellect and judgement had reduced theft and vandalism by more than 98 percent at our client sites
iVIS surveillance's IoT equipment can be programmed for important video analytics such as virtual tripwires, that raise alarm when someone tries to cross these virtual lines, face recognition to allow only authentic people to enter a particular zone, masking in surveillance sensitive areas, and so on. iVIS works with government bodies and police departments to identify several critical areas in the city that need close monitoring.
Our unique blend of advanced technology closely integrated with human intellect and judgement had reduced theft and vandalism by
more than 98 percent for clients. A combination of mobile units integrated with many types of sensors can be installed in a few hours to cover even large storage yards in which the number of security guards for effective prevention of theft and vandalism can be reduced to a fraction or even eliminated in select instances.

What is the USP of iVIS which makes it distinctive among its competitors? Please mention a few clients of yours who have been benefitted through your services.
While other companies watch the theft, iVIS intervenes before the theft happens. Timely appropriate usage of sirens, strobes and two-way audio communication with the intruder prevent 99 % of thefts in progress. Its built-in intelligence and connectivity with various types of sensors and output devices ensure integrated IoT technology which is distinctive in the market.

Offering redundancy in power supply, internet and storage keep the system effective and online longer than competing systems. Also, we use solar panels and 'aggregated' cellular connectivity for seamless transmission.

Owing to our services integrated with human intellect and machine intelligence, we host a wide range of clients across the globe including SBI, Bank of Baroda, IDFC Bank, Panjab National Bank, TATA, SoftBank Energy , The Times of India, Larsen & Turbo, Central Bank of India, Tirumala TirupathiDevasthanams, Union Bank of India, Andhra Pradesh Police, AP Forest and many more.

Tell us about the future roadmap of your company?
Being a private limited company, currently, we are poised to grow to 100+ crores by first half of 2021. We are planning to double our revenue every year and have a clear roadmap to achieve this goal. We are focused on the sectors where the need fore-surveillance is more but competition is less. In India, we have exhibited dominance in the banking sector, and in the future we are planning to grow across multiple verticals such as warehouses, retail, solar farms, the jewelry industry and more.

Murali Rachapudi, CEO
Murali is a computer engineer with vast experience in designing and programming across multiple domains. With an experience of working across multiple countries including USA and Japan, Murali has co-founded iVIS in 2014 along with other investors. Other than functioning as CEO, Murali also operates as a Director of the company.