Jes & Ben Groupo: One Of The Largest Foods And Beverage Importers In India Offering Healthiest Beverages At An Affordable Price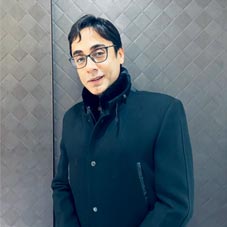 The Indian beverage market has always been a dynamic industry owing to the arrival of new and distinctive products consistently with specific tastes and features to win the heart and health of the Indian customers. Regarded as one of the premier importers, distributors, and marketers of high-quality food & beverage products in India, Jes & Ben Groupo carries years of profound experience in the import and distribution sector.
Emerging as one of the most credible gateways for brands seeking entry into the Indian market, the premium beverage company has dealt with more than 20 international brands in their marketing and distribution till now since its inception. Jes & Ben forms a part of a group of sister companies that have introduced a few world-renowned brands like HELL Energy, Serene Fruit Juice with pulp, Tiffany and Piccadeli confectionery, Kafer Wines, Krombacher Beer, Andes Wine, Valentine Beer, and more in India by helping them to penetrate and capture the Indian Market.
To know more about Jes & Ben Groupo, an exclusive interaction with Harry Sachdeva is presented on behalf of CEO Insights highlighting some of the elite and unique features of the brand.
Tell us about your entrepreneurial journey and the hardships you have encountered along the way?
I set up my first brewery plant in Rajasthan which was a State-of-the-art technology. My joint venture with San Miguel - one of the finest beer manufacturers in the world, from Spain, Europe, which I introduced in India has helped me and my brand to grow in the Indian market. They decided to go with my brewery as a joint venture as not only I had good channel partners but also my brand was present at almost 40% of the outlets across North India. Prior to setting up a mark in the industry of spirits, beer and wine I wanted to venture into the FMCG domain as well.
After doing vigorous research on the market, I came to know about the void in the market of energy drinks in terms of pricing which was fairly high. I wanted to give the Indian market the quality and taste of European beverage within an attractive price range. So, by creating a new trend in the market, I opened a novel category of energy drinks at an affordable price. Although this segment has been here for decades, it was my idea to bring new trend-setting products at an affordable MRP which not only open the shelves for a new product but also opened a lot of employment opportunities.
How Jes & Ben Groupo emphasizes the exceptionality of the brand as a frontrunner in the beverage industry?
The biggest challenge for Jes & Ben Groupo was the initial placement of their products in the market and convincing the consumers for the premium quality at the best price. But the sales of the ground breaking project Beast Energy Drink were driven at a good velocity of 1500 channel partners within three months. Our notion behind the strategies is to make sure the supplements are wholly reviewed and inquired multiple times with clear lab analysis reports before letting the product into the market.
With a focus to induce health-conscious drinks with recyclable & eco-friendly packaging we are holding on to the contentment of channel partners with a good margin. I not only managed to introduce the premium brand Hell Energy in the Indian market but also launched it with my own infrastructure and network under Jes & Ben Groupo. Implementing revolutionary marketing strategies to renovate the Indian beverage market, I initiated a brand-new segment of 50 rupees MRP energy drinks which opened up new opportunities for both buyers and sellers. we are reproaching the mindset of Indian consumers to go for healthier and cost-effective energy drinks.
The focus is to induce health-conscious drinks with recyclable & eco-friendly packaging and hold on to the contentment of channel partners with a good margin
What are the various energy drinks marketed by Jes & Ben Groupo for its clients?
Distributed primarily in Europe and Asia, Hell Energy Drink is a dominant energy drink brand that was introduced, marketed and distributed by Jes & Ben Groupo Pvt Ltd into India in 2018-19 and every effort was made to make the brand popular and successful to gain the position where it is today. The company has now launched its own brand Beast Energy, very recently launched in India and has already managed to gather a lot of consumer appreciation. Our new brand Beast Energy Drink is a 'recipe of Europe' with a tempting taste and an exclusive look which will appropriately fulfill the expectations of energy drink consumers.
Beast Energy is a carbonated drink, full of vitamins and other dietary supplements important for a robust and a sound body targeting youngsters, sports enthusiasts, professionals, and travelers. Enriched with numerous nutritious dietary components essential for a fit and healthy body, Beast Energy Drink has become widely popular in the Indian beverage market. Into the juice category, Nogu Nogu has been greatly loved by the consumers because of its scrumptious taste. It delivers freshness and kick of
energy to its consumers because of the uniqueness of nata de coco chunks, available in five different flavors of strawberry, lychee, pineapple, pink guava, and grapes. Similarly, the 100% Natural Coconut Water 'Juste Coco' has no sugar and no artificial flavours and comes from the land of God's own country. Beasides this Non-alcoholic beer Sunich Malt, Kafer Wines, Krombacher Beer, Andes Wine, Valentine Beer, Tiffany and Piccadeli confectionery, Serene Fruit juice with pulp, and Chocolates Juste Chocolarte are gradually gaining the appreciation and love of the Indian customers.

How do you ensure to keep yourself updated with the latest industry trends to further enhance your products?
I have been in touch with other manufacturers and keeping track of their products to know about market influences affecting beverage categories, as well as their new launch happening worldwide. We keep sourcing samples, recipes, ingredients, and formulate products at early stages along with limited market dipstick to generate feedbacks, reviews and test preferences. We contemplate how it is going to be received by the Indian consumers if it's introduced in the Indian market. This helps us in keeping up with the changing trends and launch the finest products. Catching up with the healthier trends people are becoming more knowledgeable as they want to shift towards more wholesome food and beverages. Focusing on drinks infused with health benefits, currently, we are targeting the youth segment of the country to get consumer cognizance towards healthy lifestyle.

In your professional journey so far, which are the milestones that bestowed you with utmost satisfaction?
Driving San Miguel from Spain to India for joining me in my brewery plant will always be my first milestone. Launching my energy drink and making it available with almost 1500 channel partners in less than three months was a challenge for me. This accomplishment certainly gave me enormous satisfaction and is what I think to be my second milestone. Being the preliminary force behind the introduction of the Beast Energy Drink and Hell Energy Drink in the Indian beverage industry has always been one of my most cherished achievement. I am glad that we have been growing exponentially owing to the rising awareness in the market to pocket a multi-vitamin delicious drink within an affordable price.

Harry Sachdeva, Group CMD
Harry is also a Delhi-based Writer, Director, Film-Producer and one of the leading F&B Importer and Marketer in India. A person wearing many hats, Harry is renovating the Indian beverage domain by introducing the premium quality energy drinks Hell Energy and Beast Energy for Indian consumers. Engaged to promote the benefits of nutritious health drinks among the youngsters, Harry is navigating the Indian beverage market to a novel dimension.
Office: New Delhi
Offerings: HELL Energy, Serene Juices, Piccadeli, Rani Juices and more