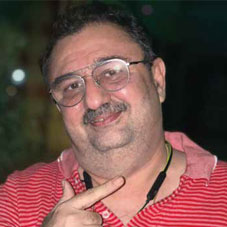 China has been the largest source of critical imports for India. Due to the lack of manufacturing, many industrialists required various manufacturing products for their business. Kailesh Kapadia, Founder of Oye Express established the venture intending to understand the challenges faced by the Indian market, thereby leveraging a hassle free import of goods from China to India. His interest in the logistics industry started taking pace when he started working with Samsara Shipping heading the General Agency Oasis shipping for TS line. He has more than 14 years of experience in the logistics industry and 10+ years of experience in catering to the sourcing needs of the construction industry. He has a demonstrated career of successfully establishing multiple organizations namely, Kayomi Overseas, Vsource Ltd., and Oncaarnival.com. OyeExpress has been a stroke of luck for the e-Commerce industry, enabling businesses to transform themselves from traditional brick to an innovative approach. Kailesh believes in empowering the Indian economy by building opportunities where thousands can earn a living. He is an inspiration for young entrepreneurs and he advises them to focus on changing technologies and be ready to adapt them in their ventures. Let's hear it from him.
How did you decide to establish OyeExpress? What motivates you today
I have a Bachelors in Commerce degree and a long experience in logistics and trading business. After my graduation, I joined a shipping company where I got the
opportunity to visit ports, meet the captain & the crew members of the ship and acquire as much knowledge as possible about shipping and logistics. I was allowed to meet people from Germany, Japan, the Philippines, India, Greece, and Russia. Hence, from the very beginning of my career, I got a lot of exposure to people from different countries and cultures. Having availed a lot of knowledge and experience in this domain, in 2006, I started my own business. I realized that many cargoes were moving back and forth from China to India. So, that motivated me to visit China and make a survey of what more products can be imported and exported between China and India.
Kailesh believes in empowering the Indian economy by building opportunities where thousands can earn a living
What has been the USP of OyeExpress?
As the internet and AI started growing, more and more people in India started getting internet facilities on their phones, and with the entry of multi national online shopping portals, people started looking for quality products and started purchasing from international markets. Years back, the world started shifting to a global village where they aspired for products from countries all over the world. And this gave birth to cross border e-Commerce. India also is one of the countries looking to formulate new policies for cross border e-Commerce. Hence, this has been our main USP where we understand the pain points of the consumers & importers and enable hassle free imports from China to India.
How has been your response to the challenges posed by the Covid affected market?
Covid-19 was a difficult time where everything came to a stand still and
so did international shipping. The
situation became very delicate. We are a company of international logistics that seamlessly delivers the products to the client's home. Our customers who are predominantly resellers on Amazon & Flipkart started getting good sales and they started giving us more orders from China for various types of consumer goods used in the day-to-day life of people. Grabbing the opportunity, we started delivering these products to their warehouses here in India. With such strategies, our company started doing better during the pandemic.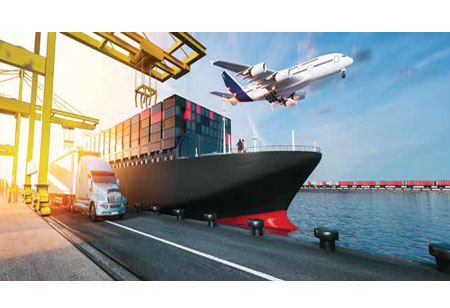 How do you plan to align the company's operations with the changing market behaviors? What is the roadmap that you have planned for the company?
We believe in our slogan 'Logistics at your fingertips' and aspire to deliver the desired products to the customers with a click of a button. We constantly monitor the changing habits of our customers, the selling & buying market of China as well as India and we keep tweaking our operations according to the changing market conditions. We are now planning to expand our services to Africa and the US. We intend to further digitalize our business by adding more technically advanced applications to make it more convenient for our customers.
Kailesh Kapadia, Founder, OyeExpress
Having a Bachelor's in Commerce from Mangalore University, Kailesh is successfully heading multiple organizations. Through Oye Express, he makes shipping of cargoes from China to India easy and hassle free.
Favorite Book:
Elon Musk The Unauthorized Autobiography
Favorite Travel Destination:
Japan
Award & Recognition:
Awarded as the Best Foreigner Startup Idea held in China