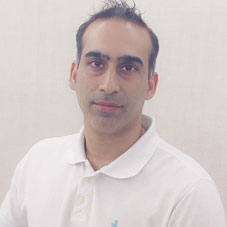 The estimated size of the global building materials market in 2021 was $286.23 billion, and it is anticipated to increase to $301.95 billion in 2022. By 2027, it is forecast to have grown at a CAGR of 5.66 percent to reach USD 398.47 billion. Rising urbanization, expanding real estate investments, rising demand for housing units and infrastructure, and the popularity of stamped and decorative concrete are the key factors boosting the worldwide building materials industry. Although there are many companies in this market, a select handful stand out for both the outstanding product quality and the outstanding management that ensures the seamless operation of the business.
One of the top businesses providing a full selection of the highest quality building materials is KB Home Centre, based in the Turks & Caicos Islands. Manish Uttamchandani, Managing Partner of KB Home Centre, is a visionary leader who has transformed his company into an industry leader by implementing a customer-centric approach and strategic planning. Manish, an Imperial College of London alumna, is not only highly qualified, but also an experienced professional who leverages his insight to enable the company to become the best in the industry. Let's hear from him.
Give a brief account about your professional journey.
While studying at Imperial College London, I interned at Active Media Technologies, where I worked with three other people to develop software permitting customers to request discount vouchers via text messages- this service was later purchased by Orange, for their Orange Wednesday's 2x1 cinema vouchers nationwide in the UK. This was my first creation. I then landed a job at Goldman Sachs in the securities vertical, focusing on
technology. I was promoted to the global macro desk within FICC, where I helped with risk analysis. This job gave me the opportunity to travel and gain experience working in various parts of the world. I then began working at KB Home Center, a familyowned business. While it was not my expectation, I fell in love with the company and decided not to return to investment banking, but rather to focus on its development. after 12 years, I have contributed to the success of the company.
I believe that leading by example is the only way to progress and have your team follow your vision
What are the lessons you inculcated from Imperial College London and how have they been beneficial in your journey so far?
I studied Engineering with a specialization in AI at Imperial, where I learned to code. It also had an impact on my thought processes and logical thinking abilities, which served me well throughout my career. This is especially true as our reliance on software and computers grows. The logical thinking abilities assist me in finding an easier solution to the problems we face in business when dealing with such large teams and interacting with various clients and vendors. I also learned valuable lessons in teamwork, starting and finishing projects, and everything in between that helps me stay organized.
Define KB Home Center as an organization and its position in the market.
KB Home began as a small store called Krazy Bargains, which was focused on getting people the products they needed. Based in a small town of only 35000 people, importing goods was often difficult for the locals, so we decided to provide everything that the locals needed. The shop sold food, clothing, and cleaning supplies, among other things. The brand eventually grew to include a full line of home products and focus mainly in the hardware and building material space. The company owns eight locations, each specializing in a different type of product. Ranging from plumbing and electrical, lumberyard, raw building materials as well as a fully equipped hardware store. We also have a design studio,
a one-stop shop home centre, and locations on more than one island in the Turks& Caicos archipielago. The company helps customers buy, build, and install everything needed to turn a vacant lot into a finished home, right down to the last piece of furniture bedding and decoration.
As the Managing Partner, what factors do you look into when shaping longterm goals?
I believe that leading by example is the only way to progress and have your team follow your vision. So, one of the things I do is spend quality time performing tasks that help us achieve our goals. I'm quite hands-on and involved in the tasks from start to finish since I am particular about how things are done. That has enabled me to quickly understand any problems that arise and find solutions and has allowed us to advance in the performance as well as serve our customers needs in a faster and more efficient manner.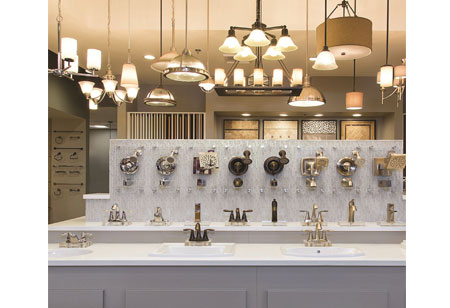 How are you planning to contribute
towards the company's growth? Which are the market opportunities you plan to help the company invest in?
Our two planned expansions are to broaden the range of things we offer and to increase the number of our sites. As a result, we presently carry blocks and cement, but we want to handle a higher volume of bulk building block material such as sand, gravel and cement. We intend to become a one-stop shop for contractors. We are working on getting the heavy machinery and acreage necessary for this expansion. In parallel, and in order to serve a wider audience rapidly, we plan to create a storefront in North Caicos, a developing island of the TCI where we presently have a large loyal customer base as well.
Manish Uttamchandani, Managing Partner, Kb Home Center
Manish Uttamchandani is an Imperial College of London alumnus, who possesses nearly 15 years of experience. He joined his family business where his hard work and passion for the work fuelled him to raise his company as one of the leaders in the industry.