Melisha Trotman: Transforming Learners Into Future-Ready Leaders with Relevant knowledge, Skills, And Mindset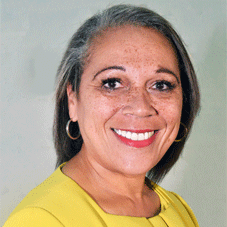 From Kalpana Chawla- an astronaut, Indra Nooyi-President of Pepsi-Co to Nirmala Sitharaman- Finance Minister, women have left no area untouched when it comes to holding leadership chairs. Whether it is the corporate world or politics, 21st-century women can be found everywhere, displaying a statement to the world that they are second to none. Especially the education sector has emerged to be ruled by women. From being the first teacher to her child to grooming the lives of hundreds and thousands of kids, women never fail to bring something different to the table and shape the career of individuals.
Among such praiseworthy personalities in the education sector, Melisha Trotman is spearheading The British School (TBS) as the Primary Principal. And she has led a transformation by bringing on an undeniable change into the lives of numerous future citizens. To recognize and honor Melisha as one of the top leaders in education, CEO Insights engages in an exclusive conversation with her.
Brief us on your educational and professional background.
I graduated in education, as well as in law. Juggling between the options for my career, I chose to have an impact on the next generation and pursued my job in the education sector. I worked in a range of primary schools at different appellations from teaching to leading. All of them were very diverse in the population and were impacting society in different ways. Working in a variety of schools allowed me to teach and lead in a range of settings. Fortunately, the opportunity in The British School helped to enhance my skills and experience as the Primary Principal.
What inspired you to be part of TBS? Also, what roles are you undertaking as the Primary
Principal at the school?
I researched very well about the school. The students seemed to be thriving, and there were immense opportunities for both the students and staff. I saw that the leadership team was highly skilled from whom I could learn. Often my reasons for joining a school are new adventures and exciting challenges.
A principal will have a myriad of responsibilities. Not only are we principals but also teachers, social workers, psychologists, politicians, and a whole host of other jobs - making sure everything is running smoothly on a day. I organize, motivate, and manage staff by being very approachable. I'm around the school all day listening to the staff and children, reflecting on their learning and their ideas, and being part of their growth.
We offer the national curriculum of England adapted to an international context from EYFS to year 9, the IGCSE in years 10 & 11, and the IB diploma programme in years 12 & 13
Share some details about The British School that shows the institute's uniqueness
The British School is an international, not-for-profit school located in New Delhi. The 58-year-old school offers high-quality education to expatriate and local families by drawing on the best facets of a rich and culturally diverse community.
Located in the heart of the city, the school is known for providing a happy environment, which encourages fearless intellectual curiosity, learning through enthusiastic self-discovery, and inspires a love for integrity, compassion, and life. TBS has been a beacon of imparting both literary and co-curricular education ever since its inception. We endeavor to provide an education that forms character, strengthens the mind, expands the intellect, and enables our students to be self-reliant.
We offer the National Curriculum of England adapted to an international
context from EYFS to Year 9, the IGCSE in Years 10 & 11, and the IB Diploma Programme in Years 12 & 13. With students from 66 nationalities, the school provides student-centered education in a safe, stimulating and multicultural environment.

Can you mention some of the major achievements of The British School?
Our efforts to impart top-notch education has been recognized by the society at large and we have won a host of prestigious awards including: a) Named International Provision of the Year for our work for students with special education needs, including the new Learning Solutions Centre, awarded by the nasen UK, b) No 1 school in India for demonstrating health, safety, and environmental standards, policies, systems, processes, and practices to international benchmarks.

Awarded by Momentum India, c) Received Future Ready School and Innovative School of India awards for demonstrating leadership in the use of technology and innovation, and developing young entrepreneurs. Awarded by Ed Tech Review's 2020 Summit Awards, d) Awarded for the Use of Digital Technology in Learning at the International School awards in London. Awarded by International School Awards, e) Awarded Gold Standard Internship Host by the University of Oxford for the unmatched quality of the internship experience we have provided to our Oxford interns, year after year.

Awarded by Oxford University, f) Received the Green Merit Award for waste to wealth initiative of paper recycling and tree planting. Awarded by Green-O-Tech India, g) The first school in India to be awarded a 5-star GRIHA (Green Rating for Integrated Habitat Assessment) rating for our green building awarded by GRIHA Council, India's national rating system for green buildings, and h) Awarded Best British International School in the world in 2018Awarded by British International School Awards, London.

Melisha Trotman, Primary Principal, The British School
She has been able to transform a bottom 100 school into one of the top 100 schools in London within 15 months of onboarding with sheer passion and dedication.