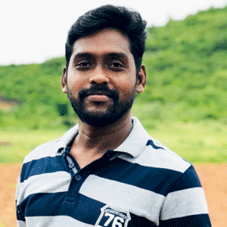 For those who sought to grow together as well as upscale their organization, co-working spaces have etched wonders in their lives and transformed their dreams into reality. Co-working spaces are for everyone – right from entrepreneurs and their coterie of passionate professionals, startups seeking affordable and flexible workspaces to well-established corporates aspiring to expand their business across new markets. It is quite evident that the co-working ecosystem has been making great strides in India among the above three brackets due to its burgeoning demand as well as lucrative benefits. While most players in this ecosystem promise to offer personalized co-working spaces, not many truly stick to it or meticulously understand their client's demands.
On the bright side, we have companies like My First Office that stands tall amidst the crowd offering fully personalized co-working spaces in perfect tune with the requirements of clients. The company presents a breadth of co-working spaces for big, small and free conglomerates as well as individual entrepreneurs to diligently address all their business needs. Besides, freelancers can also avail these spaces to escape from the distractions of working from home and deliver productive works to their organizations.
The beloved Managing Director of My First Office – Dasari Sumanth, has elucidated volumes about his firm and its nuances, in an exclusive colloquy with CEO Insights.
How has your company's journey been so far?
Holding almost 10 years of business experience across diverse industries along with a stream of failures that taught me valuable lessons, I laid the foundation for My First Office and a perfect business model to operate it. My First Office kick-started its journey as a startup firm and now has evolved into a successful startup incubator. Our current goal is to support the startup community commercially as
well as sustainably in the co-working industry. Today, we are also proud of achieving a unique and powerful position in the co-working industry with commendable identification amidst the national and international behemoths. This phenomenal track record couldn't have been possible without our success mantra to never cringe away from difficulties and seamlessly work in a fun-filled and healthy atmosphere.
What are the main objectives that you preach at My First Office?
Our primary aim is to create co-working spaces with internet connection, cafeteria, seating allotments and other amenities exclusively to startups from any class or category. Our secondary aim is to build open source communities both on technical and non-technical fronts so that employment opportunities surge rapidly. Altogether, our ultimate objective is to bridge the gaps between students and industry.
We adhere to all the norms of WHO and EHS standards across all our co-working spaces and ensure to make them inspiration-driven and pleasant for our clients
Currently amidst the Covid-19 crisis, we witness that most of the companies are in the lookout to cut-down their expenditure on various aspects of business. We perceive this as the best opportunity to stand-out as a one-stop co-working space provider for all their requirements as well as streamline our company's growth.
Cast some light on your diverse coworking spaces.
Breathing the tagline – 'Cowork.Connect. Create', we offer a range of services to our clients such as co-working desks, corporate working bays, Batman (work at night), floating desks, student/ intern training rooms and part-time spaces. We adhere to all the norms of WHO and EHS standards across all these workspaces and ensure to make them inspiration-driven and pleasant for our clients. Even the locations we choose are oriented on the industry's sustainability norms. Most importantly, we emphasize on personalizing every aspect of building a coworking space so that we satiate all the requirements of our clients. By large, our security measures, plans, and employee-client relations allows us to deliver
hassle-free and best in class experiences to them and keep them satisfied.
Brief us on your team of experts and how do you keep them motivated?
We have Prabhakar who is a business analyst and a good motivational speaker, Rajesh who is adept in managing things easily, Narendra Rahul, the Founder of Parna Technologies also the CBDO of MY FIRST OFFICE, he is a Six Sigma Green Belt Holder and also a Guest lecturer, Chakri, the Founder of Eternal Frames, a perfect architect, and creative designer who always thinks out of the box, and Madhav Reddy, the Founder of REDMAD Learnings who is a mentor and guide for many students and corporates.
Narendra Rahul, CBDO
We have been hiring the right talents for the right positions since the very beginning, tracking our managers regularly, addressing the pain points of employees, infusing the best of employee engagement in our environment, providing them the best in class salaries and benefits, and most importantly, ensuring that they feel proud for being associated with our brand.
What is your take on innovations?
Our maim motto is to overcome any kind of challenge through innovative ways and find the best possible solution to it. We also assure to focus on our clients' requirements while we undertake each innovation. Apart from this, we have our social initiative – 'Make India Proud' where we empower innovators and potential startups to excel in their business and make India proud among the global countries.
Dasari Sumanth, Managing Director
With boundless passion and creativity for establishing co-working spaces, Sumanth has been upscaling My First Office to incredible heights across the co-working ecosystem of India.
• Location:
Visakhapatnam
• Services:
Co-Working Desks, Corporate Working Bays, Batman (Work at Night), Floating Desks, Student / Intern Training Rooms & Part Time Spaces