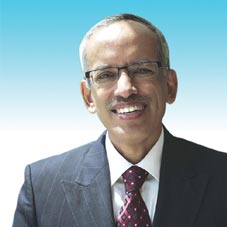 In an exclusive interview with CEO INSIGHTS, Dr Aloke touches upon his professional journey and talks in detail about OMNI group of hospitals and its operations.
Kindly throw some light on your professional background & experience in hospital management? Also, what are the challenges & opportunities that you foresee in the current Medical Care market and how do you mould your multispecialty hospital accordingly?
I was a surgeon in the Armed forces for nearly two decades. My career in managing corporate hospitals started post my Army career, 15 years back and has spanned managing hospitals and hospital groups in India and overseas. The Indian healthcare industry has seen patients coming from lower middle socio-economic strata mostly from the Middle East, North Africa, Bangladesh, Afghanistanetc who are extremely price sensitive. Hospitals with tight price control and competitive prices can benefit from this segment. The days of grossly overpriced foreign medical care is nearly over. OMNI Hospitals currently offers superlative patient care across multiple locations. Providing corporate hospital level tertiary care at secondary care and nursing home rates to patients are the core visions guiding OMNI Hospitals and that is what differentiates OMNI Hospitals from other multi-speciality corporate hospitals.
Please tell us more about OMNI Hospitals and the various specialties/departments that you cater to. Also, tell us about the unique benefits of undergoing
healthcare treatment from your hospital.
OMNI group of hospitals were created with a specific promoter's vision of providing high quality care at an affordable price point. To achieve that in a profitable manner the group follows strict price benchmarking and offers many surgeries and procedures at fixed prices, often equivalent to that of good quality nursing homes. Since its inception in 2010, OMNI Hospitals has set up more than 30 specialties such as nephrology, urology, cardiology, cardiac surgery, vascular surgery, orthooncology, dermatology, pulmonology, ENT, orthopaedics, gynaecology, obstetrics, general medicine, paediatrics, neonatology, laparoscopic surgery, neurology, neurosurgery, hepatology, and many more sub-specialties.

Tell us about the qualifications & experience of your doctors & paramedical staff? Also, elaborate on the physical & technological infrastructure of your hospital?
We have got 2200 employees in total in our six hospitals located in Hyderabad (Kothapet, Nampally, and Kukatpally), Vizag and Kurnool. All our Consultants are qualified as per MCI guidelines and have large body of experience in India and overseas. Many are heads of their respective professional bodies at the city, state and country level. The para medical staff also have the required qualifications and experience as per MCI requirement, and that is represented in the fact that all our hospitals are accredited under NABH.

All our hospitals have fully equipped Laboratory, Radiology suite with CT Scan, Computerized Radiography, Cardiac Catheterization Lab, fully equipped Operation Theaters with operating microscopes, C-arm radiology. We also have equipped interventional gastroenterology and pulmonology theatres as well as full feature dialysis units. We have also deployed a mature set of ICT tools and solutions including a full featured industry standard -Hospital Information System, Lab Information Systems, Radiology Information Systems, PACS, ICU Central Monitoring Systems, Management Information System, paperless patient feedback system and GP to hospital patient tracking system.

How do you evaluate the efficiency of your Professional Medical care services? Also, how are you updating yourself with the latest technologies/ healthcare trends in order to empower your hospital to reach its future goals?
OMNI Hospitals is one of the first movers in healthcare industry to deploy a 'Net Promoter Score' based paperless patient feedback system in India, which possess a wealth of actionable information helping them to achieve greater levels of patient satisfaction. Some of the units have a Google satisfaction score of 4.5
out of 5.0, an industry rarity. The healthcare providers at OMNI Hospitals have never failed to brighten the smile of each patient that walks into the hospitals by providing them with world-class treatment.

As far as upgradations are concerned, we are budgeting and onboarding various technologies including Electronic Medical Records for paperless care across the group to enhance patient care and experience, Full featured patient application for accessing most hospital services from the mobile, AI driven chatbot assistant for patients on our website, and Fintech enabled 'buy now pay later' loans on the spot in hospitals for all procedures.

Can we expect to see newer innovations & up-gradations from your side for enhancement of your existing healthcare solutions and what is the future roadmap set for your hospital? Also, can you mention some of the awards achieved by your hospitals?
OMNI Hospitals are in the process of deploying the following innovative practices and solutions for improving operational efficiencies and quality of care including, Fixed price billing across most clinical care situations, including ICU care, Unrelenting focus on kindness and empathy, Patient portals and remote video consultations, and Improving digital marketing footprint.

OMNI Hospitals currently operates across six facilities in three locations in South India. In our next expansion phase, we will be adding two more location and four more facilities to take our total beds under cover to 1500. We have been awarded on numerous occasions including being recognised as one of the most trusted brands in healthcare across the country as per an independent survey conducted by the India Today Group. OMNI Hospitals was certified as the 30 Most Trusted Brands to watch in 2019 by CEO Magazine. UDAI OMNI Hospital was awarded as 3rd best Orthopaedic Hospital in Hyderabad and amongst the top 10 in South India by All India Lifestyle Hospital & Clinic Ranking Survey, 2019. Also, OMNI Hospitals was awarded with Telangana's Best Employer Brand Awards 2020at the 15th Employer Branding Awards.

Dr AlokeMullick, CEO
Dr Aloke has got decades of both clinical and management experience in the Indian healthcare industry. He did his MBBS in Bachelor of Surgery from MLN Medical College in Allahabad and his Masters in Surgery from the University of Pune. He has also served in the armed forces for nearly two decades. Prior to joining Omni group of Hospitals, Dr Aloke has held respectable positions in multiple reputed hospitals and he has also been the COO of Krishna Institute of Medical Sciences (KIMS) Hyderabad.