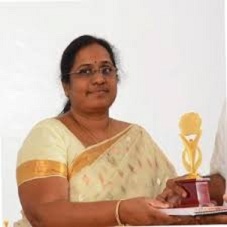 The rapidly expanding middle class in India together with it's accrete manufacturing sector has formed a dominant force that has catapulted the nation's apparel market to the tune of $59.3 billion, making it the sixth largest in the world. Thanks to its strong economic fundamentals & the growing fashionistas, a multitude of foreign brands & designers have entered Indian markets either via partnerships with existing e-Commerce platforms, following franchise model, or establishing fully owned & operated stores to take advantage of its blossoming growth.
But amongst this chaos & rush of brands & designers competing with each other, and the growing trend for western wears have led to near-extinction of our own cultural & traditional ethnic wears, and with it the disappearance of local artisans, weavers & their handcrafted artworks – due to unemployment. There has been an utmost dearth in our country for a platform that besides promoting just big brands & designers, support weavers & other local artisans.
Identifying this void, the mother & son duo, Padmini Bollineni & Sundeep Bollineni, co-founded PurpleGlossy in 2019 to provide a platform to designers, artisans & brands of all sizes & caliber for showcasing their work & selling it across India & the world. In an exclusive interview with CEO Insights, Padmini takes us through her company's startup journey, products, core competencies and a lot other aspects.
Walkthrough us across your fashion startup, PurpleGlossy. Also, tell us about the major challenges faced by you in this entrepreneurial journey.
PurpleGlossy is more than just a fashion startup; it is a platform that brings together designers & artisans across India & the world in contact with one another & facilitates them in creating a customer base & delivering their products to these global clients with ease. Ours is a colourful & diverse civilization with incredible heritage that varies across different states &
demography. Tamil Nadu is widely acclaimed for its alluring Kanjivaram its Mysore silk attires, whereas Mumbai is captivated by works of Manish Malhotra & other big designers. Thus, every state has its own flavor & we cater to all tastes.
PurpleGlossy is more than just a fashion startup; it is a platform that brings together designers & artisans across India & the world
The initial skepticism towards buying online, the scavenging & convincing efforts in order to achieve MOUs, and creating a customer base – these were the three most testing tasks I had to overcome in my entrepreneurial journey. Moreover, the repeated refusal by distinguished designers to cater to the common people also created a problem as the general population could not cope with the high prices of designer dresses curated for celebrities. Delivery of articles was also a problem that we overcame through partnerships with delivery services companies like FedEx & Indian postal services.
Enlighten us about your professional journey & how it has helped you in moulding & running your fashion startup.
In my 20 years strong IT career, I have worked with renowned global firms like Silk Saree, Karnataka is famous for Tech-Mahindra, & Accenture to name a few. It is through my association with these giants that I could gain enough experience & insight into building strategies required to develop & run a company. I am still connected with some of my colleagues and we yet chat in a technical manner.
Obviously, this gradual shift from an employee to an employer is a major challenge. As an employee, you are bound & limited to your career, and your roles & responsibilities are also limited as per strategies deployed by your company. Contrary to that, employers have to forge their own strategies, and their duties & obligations are boundless. Personally to me, funding was a mammoth task; it was only after much struggle that I could arrange funds for my company through consultancies & MICE.
Kindly throw some light on your exquisite product range & the distribution networks.
Unlike the major e-Commerce platforms that focus specifically on economy, we on a brighter side cater to all tastes. Thusly, our product range includes something
for everyone. Presently, due to the growing influence of national & international celebrities, we have been experiencing a great influx towards products advertised by actors & athletes. Accordingly, we have associations with some Paris based designers & are trying to include flowers & fragrances from renowned Paris based brands. Most recently, we have partnered with Reid & Taylor, a revered British brand that has been styling the world's elite for over 170 years.

Our store is a multivendor marketplace where any designer can MOU to us and our logistics & management teams will take the process forward. We have a strong promotion & marketing network in all the major Indian cities like Mumbai, Delhi, Bangalore, Hyderabad & Chandigarh, as well as in Europe & the US. We deliver within three to 15 days depending on the destination.

What is the future roadmap set for your firm? How do you plan to reach your target?

Me & my son, we both are ambitious towards establishing PurpleGlossy as a one-stop-destination for fashionistas & traditional people alike. We already have tie ups with the Bollywood queen, Kangana Ranaut, who is genuinely interested in helping us in our endeavours. Additionally, we hold campaigns across major fashion destinations in India to create awareness about our platform & take part in fashion weeks to keep ourselves updated.

Key Persons:

Padmini Bollineni, Founder
An IT professional with over 20 years of experience, Padmini has held several managerial level positions at global firms like Tech-Mahindra and Accenture, where she gained a widespread experience in moulding products & strategies that later helped her operate her own firm.

Sundeep Bollineni, Co-Founder
An actor, model & entrepreneur, Sundeep has an extensive experience as a food & beverage consultant and has held the position of a Managing Director at renowned restaurants like Tipsy Stories & Kargeens Cafe & Brew Café

Headquarters:
Bangalore

Offerings:
• Collections: Bridal, couture & prêt collections for men & women
• Accessories: Fragrances, flowers, clutches, handbags & bridal trunks
• Footwear: Shoes, sandals, boots & slippers
• Jewellery: Traditional & contemporary jewellery
• Designer dresses: Manish Malhotra, Bollywood, Hollywood, & Traditional