Pradeep Bahuguna: Transforming The Agro Chemical Sector With The Shift From High Price To High Value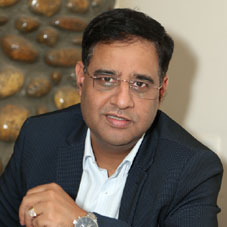 Agrochemical is a growing industry and holds a plethora of opportunities. Global agrochemical market is booming and production of safer and ecofriendly products is expected to be a real big opportunity in the coming years. Quality of product, deep down marketing along with packaging plays a major role in building brand and volumes and must not be compromise at any cost and this is exactly what Indoin Business Group follows under the leadership of Pradeep Bahuguna.
Being selected as one of the Top 10 Best Indian Business Leaders from Indonesia 2021, gives immense pleasure to Pradeep Bahuguna. He is the Founder and Global CEO of the company and took some time out to share the story of his journey and success.
Cast some light on your professional background and experience
I completed my MBA from College of Agribusiness Management after my Post Graduation from India's premiere and first Agriculture University G.B Pant University of Agriculture and Technology. I was selected in one of the campus interview drives and joined an Indian Multinational Agro Chemical Company UPL as a Management Trainee. The next four years were full of rich experience and learnings across North Indian states, under mentorship of best supervisors and seniors grooming me to climb the corporate ladder at fast pace. The journey continued with fruitful experience at Global Agribusiness Company Monsanto as Regional Head North India and others.
What inspired you to start this venture in the Agro chemicals segment and what drives you today?
I got the opportunity to head operations of 13 multi brand stores in Maharastra at AADHAR RETAIL (a joint venture company of Godrej and Future Retail Group that time). This
opened a completely new horizon to my experience and expertise which later helped me during my own business venture. Leading an Indonesia business as Country Manager of UPL and growing agrochemical business multifold in next five years gave me the first hand experience and confi dence to run a full-fledged business of my own.
Highly qualified and professional team, strong brands and dependable distribution network defines Indoin's strength
A strong value system, orientation towards tangible results, setting and crossing high benchmarks drives me to aspire for new heights and take fresh challenges and that's how I started Indoin Business Group with utmost confidence. Moreover, clarity in long term vision is something which I learned with time and it keeps me focused on my desired goals and thus succeed.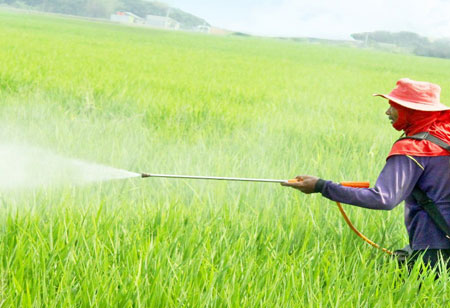 Tell us more about Indoin Business Group as an organization and its position in the market
From a single man organization in mid 2015 to 250 plusprofessionals in two countries, Indoin Business Group has undergone an interesting journey. Our confidence level and our plans were always sky high. We have registered our strong presence in Indonesia Market which has reached across all major islands, driving exponential business growth in last six years. Venturing India business in 2019 and rapid expansion in north and west India is building a new success story for Indoin. With recently gained strength of production facility in Gujarat, India company plans to enter all Indian states and few Asian countries in next 1-2 years' time.
Highly qualified and professional team, strong brands and dependable distribution network defines Indoin's strength. We can proudly claim to have one of the best product portfolios in Indonesia with our highly effective and unique combination product range across
crops and segments. This provides us a clear edge over many competitors and further helps company to consolidate its position.

Our business proposition and company tag line 'adding value building trust' and REAL VALUE BRAND concept which justifies the value gained by the end customers after spending in our products can be truly linked with our market accept ability, strong team and consistent growth.

Why did you choose Indonesia to be the breeding ground of your company?
Pan Indonesia work experience gained during my last assignment as country head provided in-depth knowledge, know how of the opportunities and challenges of the country. Immensely loving people of the country, appropriate market conditions, suitable weather(key parameter for agriculture), level of competition and safe business environment made Indonesia a rightful choice for us.

Post-COVID, what are the changes in market behavior that you anticipate and what are the opportunities that you foresee?
Post-COVID , market is progressing toward more organized and less risk-taking approach both at company and distributor level. Inventory levels and credit sales will be on decreasing trend. New business models will be offered for customers and supply chain would be driving business. More automation and data driven business approach will be need of hour even for mid and small-scale companies. Margins may reduce but volumes will witness positive trend. With better services and information flow in market, overall expectations from all companies will increase which will educate them and push them to upgrade.

Pradeep Bahuguna, Founder & Global CEO, Indoin Business Group
Pradeep hails from Dehradun, Uttarakhand India. He is a first-generation entrepreneur or business man of his family. Reading motivational and business books, learning and exploring historical facts are his hobbies. With his excellence in the industry he hails from, he has successfully bagged awards and recognitions such as the Best Regional Manager Award, Many Product Achievement Awards during his career and also known for his turnaround strategies.