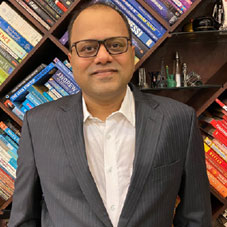 AI is developing at a rapid pace across industries. It intends to replicate the human brain in automated systems to make them work better. The steady development over the years has been largely possible due to neuroscience studies and research; yet there are many aspects of the technology which yet need to be improved. Data scientists and analysts are working harder than ever before to recreate genuine human intelligence in a lab. Mahesh Agarwal, a neuromarketing enthusiast and the managing director of Neurosensum, set foot into this marketing domain with an aim to bolster neuroscience and AI based consumer research within the industry. He holds vast experience in the Marketing Research field with 23+ years in different positions at TNS, Nielsen Company and Kantar. Mahesh advocates for the need to build brands using a combination of both art and science, that would help make marketing decisions that appeal to their customers on both emotional, and functional level. He believes technology has the power to do many things, and changing the world is definitely one of them. Let's hear it from him.
What was the brainwave that led you to step into the marketing research domain? What drives you today?
I wanted to see myself in marketing research from the very beginning during my MBA days. There is something unique about this industry that draws my attention. This industry offers you tremendous variety and you never get bored because of that. This was one thing that motivated me to join and stay within this domain. I get to work
with multiple categories and clients and the whole spectrum of business issues, which keeps me excited all the time. Another interesting thing about being in marketing research is that there is a purpose behind what you are doing and that is helping out various companies to succeed in the market. This is something that by itself gives me a sense of achievement and fulfillment and keeps me motivated.
Mahesh believes, technology has the power to do many things, and changing the way we understand the Consumers is one of them
Throw some light on Neurosensum as an organization. Talk about its position in the market and the unique proposition that it offers to clients?
Neurosensum is a Neuroscience and AI based consumer research company with a key focus in understanding consumer's subconscious response using cutting edge tools like EEG, Virtual Reality, Eye Tracking, Reaction Time based applications and Facial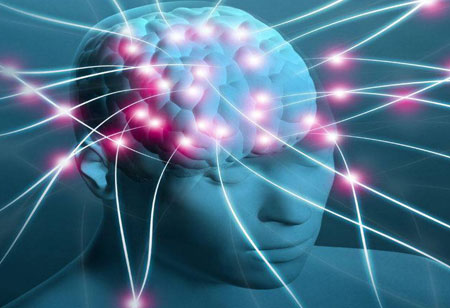 Coding. The company was set up with a belief that it is possible to dig deep into the consumer's brain for marketers with advancement in applied Neuroscience, to understand consumer's subconscious responses to an advertisement, a billboard design, a supermarket Shelf, or product's packaging. We are the only neuroscience player and the fastest growing market research company in Indonesia. We, with a team of experienced Market Researchers, Data Scientists and AI experts, embrace a combination of Traditional Interview based research with high end neuroscience techno
logies to dig deep insights for our valuable clients.

What were the challenges that were encountered while building Neurosensum? How did you tackle those challenges?
During the initial year of the establishment of the company, we struggled to place the right talent in the right position and get the customers to trust neuroscience. Gradually with a strong network and ability to recruit the right talent, we were able to build an excellent team, which thereby helped us to provide best quality services to our customers. And once clients started seeing the insights, there was no going back.

What changes do you see in the market behavior? Talk about the opportunities that you foresee in this domain?
Technology is rapidly evolving and transforming the world digitally. The market demands commercial use of Neuroscience & Artificial Intelligence for consumer research. I see that with time initial skepticism and doubts will fade and all Marketers would adopt and prefer subconscious neuro methods to understand and build deep preference among their customers. Neuro based Consumers Research is here to stay.

What changes do you see in the market behavior? Talk about the opportunities that you foresee in this domain?
My advice to the future entrepreneurs is to research the market before you build your brands. Don't just use your hunch or general impressions, as at times you are too close to the product and don't see the harsh consumer realities. One must aim to understand our consumers and their needs before launching the product in the market. A small tweak based on consumers' feedback could bridge the gap between success and failure.

Mahesh Agarwal, Managing Director, Neurosensum
A pioneering leader using Neuroscience and AI platforms to gain a more nuanced, comprehensive understanding of consumers and their preferences.