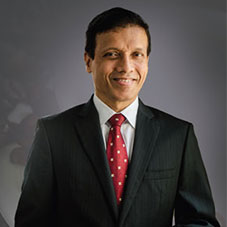 Everybody is a born leader, one just needs to develop their leadership traits through hard work, perseverance & determination. That's the price one must pay to achieve a goal in life. Pradeep Chauhan, Vice President & Business Head is one such born leader who consistently took challenges as opportunities and became successful through genuineness in his work. On asked how he developed his leadership attributes, he said, "I believe leadership came pretty naturally to me ever since my childhood, I have been at the forefront of decision-makers in the family.
AlsoFood Empire gave me huge opportunities to grow as a leader". He is passionate about his work and is determined to work more every day. An expert in building businesses & teams from the scratch, Pradeep has been prosperous in successfully setting up a new business in Malaysia for the company, constructing a team, and driving it towards the goal. The profound leader has been piloting Food Empire Holdings as the VP & Business Head for the last 26 years. Under his exclusive leadership, the company has been able to transform multiple challenges into success stories. Let's hear it from him.
What inspired you to take up the leadership role at Food Empire Holdings?
Back in 1996, I had an opportunity to meet the current Chairman of Food Empire Holdings at a social function. We happened to have a discussion on the different activities of the company in Singapore. I was
amazed by the level of opportunities Singapore offered and decided to grab some of them. I believe I was able to make a significant impact on him and a few days later received an invitation to join his company. I was eager to come out of the oil industry where I was previously associated in India and explore new challenges in a foreign land. So, I moved to Singapore and made a major turning point in my professional career.
My Success Mantra Has Been To Take Up Challenges Fearlessly & Take The Right Decision At The Right Time & Smoothly Drive The Team Towards That Decision
What learnings did you acquire from NTU that you carry forward in your current role?
I joined MBA to learn how international business, finance, and marketing work. But Nanyang Technological University allowed me to learn beyond that. I was able to gain insights into how the four Ps of marketing work. I did a project in leadership and that has a major impact on me. That project helped me get the most important insight about certain leadership traits which I carry even today.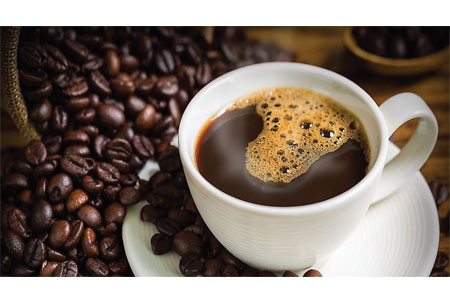 What makes Food Empire Holdings a challenging leader across global markets?
Food Empire has always carved its way across multiple regions including, Russia, Vietnam, Asia Pacific, Malaysia, and the Middle East. It has been challenging major leaders in the market by consistently reinventing itself and its offerings. We are listed on Singapore Stock Exchange and have a turnover of around 300 million dollars per year. We have our niche in producing local products and it is
a challenge for our marketing & sales team to make it available to the customers, but that is what keeps us driving.

What challenges did you experience in your professional journey so far? What has been the success mantra that constantly helps you arrive at positive outcomes?
The overall journey so far has been a big challenge, firstly to prove my capacity as a leader and build trust for myself among older employees of the company, and secondly to set up a new business in a new territory where we have never been before. But eventually, I was able to make people understand my leadership vision. And also successfully established an office in Western Europe by identifying a suitable product for its people. The next big challenge that I had to face was closing the operations in Singapore and starting a new one in Malaysia. But yet again, I was able to set up operations, build teams, create multiple departments, and start a local business in the Malaysian market. Even during the pandemic, we worked hard to overcome the difficulties and successfully sustain our supply chain operations. My success mantra has been to take up challenges fearlessly and take the right decision at the right time and smoothly drive the team towards that decision.

What are your goals for FoodEmpire?
My goal is to reach out to the maximum number of people and increase our customer base. I am handling the supply chain and global procurement of the company and I plan to go deeper into the global market by establishing more segments of the business for our group. I wish Food Empire becomes a household name in every country.

Pradeep Chauhan, Vice President & Business Head, Food Empire Holdings
An Alumnus Of NTU Singapore, Pradeep Is An Accomplished Leader With 26+ Years Of Experience In Working With The Various Verticals Of Food Empire Holdings; Successfully Building Businesses Across Countries And Creating Teams From The Scratch.