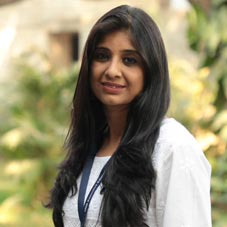 Purvi is a challenging leader who led a large team, and this has given her the courage to cultivate the best people and steer them in the right direction. She has a wide range of passion – from travel to exotic destinations, gardening to floriculture, to incubating social enterprises. Today, Purvi boasts a respectable portfolio, including her company Pahal Finance. CEO Insights is taking part in an exclusive interview with Purvi J Bhavsar, who is committed to share her career as an entrepreneur.
Tell us the significant facets and achievements of your professional journey and how your professional journey helped you set up a financial service company?
Co-founded one of the most prominent microfinance institutions which has got a portfolio of about 750 crores with presence in 7 states and more than 1,300 employees along with Kartik Mehta and Daksha Shah. I won the "Leading Women in Telecom" award for 2010 during my period in Vodafone. Headed the largest Telecom Circle for Vodafone in Gujarat. I was entitled as one of the youngest cluster heads to be appointed in the Branch Banking business of ICICI Bank. From my banking days until the beginning of my entrepreneurial career, I was always enlisted as a Fastrack performer.
Give us brief details about your educational and professional background and how it has helped you in your journey so far?
You wouldn't believe me when I say that my only educational qualification is a B.com degree, but with the right attitude, hard work, sheer dedication and passion, and with over 27 years of experience in BFSI and Telecoms, this is where I am right now.
To steer my organization to the apogee, I keep myself well-read on various relevant information from various sources
Apart from that, I have attended several stimulating courses/seminars, and thereby, I was chosen to be a part of the Goldman Sachs 10 K women's scholarship program sponsored by IIMB in 2019. My selection for the Stanford Seed India Program 2019-20 was one of the most honourable achievements I have received in recent times.
Currently, I am mentoring start-ups in the fintech/ other spectrum.
How does your vast experience help you to chalk-out efficient business modules at your company?
Retail Financial Services is all about execution and handling large teams. To encounter this core imagination, I have developed a powerful analytical mindset that allows me to think throughout the execution process right from the conception to implementation — be it while handling the business, back office, or any operation. I have forged a robust complementary partnership with my co-founder, enabling robust business growth.
What different roles & responsibilities have you been undertaking at Pahal Financial Services? Also, brief us on the plans that you have for the company?
Currently, I handle the asset side of the business, along with some of the support functions. Our objective is to grow Pahal into a large-sized multi-product company known for
its high governance standards and an organization that becomes a "preferred entity" for all stakeholders mentioned above.

How do you ensure to update yourself with the latest industry trends and technologies in the finance sector so that you could always steer your organization towards the zenith?
To steer my organization to the apogee, I keep myself well-read on various relevant information from various sources. Moreover, to further broaden my experience, I also attended two exciting programs, one at IIMB and the other at Stanford Seed recently apart from regular courses. This Networks have helped me broaden my horizons and meet new people and learn.

Family plays a vital role in the life of every individual. How has your family encouraged and supported you in your career so far?
My family is my most significant lifeline - my parents, my husband, and my son. Without their constant encouragement and support, I could not have made it here. I consider my son to be one of my mentors, and he adds a lot of value by giving me a different perspective to the problems that we discuss and life in general.

Managing a company involves a lot of stress, skill, and time. How do you manage to balance between your personal & professional life?
I count on my "setting up processes right skill" even at home to stay at peace. I travel extensively for work, and my house must keep running in my absence/ with limited presence.

For professional efficiency, I heavily count on looking at all sorts of data, keeping in touch with customers & own people, and putting the right people in the right place.

Purvi J Bhavsar, MD, Pahal Financial Services
Purvi completed her graduation in B. Com at the H.L. College of Commerce. She is very curious and also loves learning. She tries new ideas and lets her hands in whatever area she can.

I count on my "setting up processes right skill" even at home to stay at peace. I travel extensively for work, and my house must keep running in my absence/ with limited presence