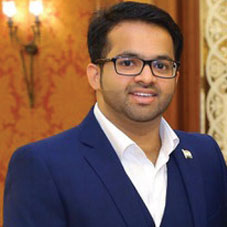 Rahim engages in an exclusive interaction with CEO Insights.
What inspired you to venture into the facility service industry and what drives you today?
The vision 2030 of Saudi Arabia, which focuses on the near future is driving the facility services to taken up mega projects across many of the cities of Saudi Arabia. Over the last five years, a lot of changes have been happening that will be diversifying the facility management
and will enable us with more tremendous opportunities. The lack of prominent players in Saudi Arabian market was also another significant factor that motivated us to take a step ahead in this direction and evolve as a trail blazing enterprise of the facility services industry.
We have been tremendously adapting ourselves with the ongoing innovations to integrate our company's position in the market
DefineCluster Arabia as an organization and the unique proposition it offers to the clients.
Cluster Arabia is an integrated facility management and there is only a handful of companies that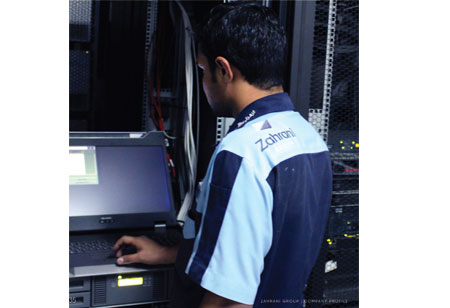 can match up to our offerings and our stature. Many companies have not been able to adapt to the advanced facility technologies and are facing new regulation challenges. So, from the last three, four years, we have diverted the concept for us and now as of now, we plan to maintain our position amongst the top five pioneers of Saudi Arabia. We want to change the mentality of our clients and make them familiarize themselves with the concept of adding up more technology based operations and less human resources. At the same time, the concepts of saving energy complementing the UN sustainable development goals 2030 are some of the major factors that we are focusing on in cluster Rabia.
Tell us about some of the major challenges that you have experienced in your journey so far? How did you overcome them and what did you learn from them?
It's a competitive market and to succeed here, we should adapt to things and remain updated. From the past few years, we have been tremendously adapting ourselves with the ongoing innovations to integrate our company's position in the market, and at the same time, we are trying to understand the need of the client, to know if they have
changed their requirements and their preferences.

Moreover, with the new Saudi visions, people no longer have old fashion concepts. Since the clients and their demands have changed a lot, the government went ahead to digitalize the entire facility service segment. We had to cope with the innovations happening within the industry and that was a major challenge for us. Now, we have ascended five positions in the row, and from the Top 10 leading companies of Saudi Arabia in the facility services segment, we are now amongst the 'Top Five Pioneering companies'.

What are the changes in market behaviour that you anticipate in the future and what are the opportunities that you foresee?
I have been in Saudi Arabia for approximately two decades now. As per my study of the market, I can deduce that from the last five years the industry has been changing dynamically. Taking the challenges positively, we are focusing on bigger opportunities that are coming up, whether it is in the form of semi government projects or government projects or projects from private sectors, and so on. As per the government, whichever company doesn't have its office head quarters in Saudi Arabia, won't be able to participate in the government tenders. In the upcoming days, we may hear the same from the private sectors as well. So far, we are seeing many companies that were having headquarters out of the Kingdom are coming back to Saudi Arabia. This has added more business opportunities and augmented the market in significant ways.

Rahim Pattarkadavan, CEO, Cluster Arabia
An experienced Managing Partner with a demonstrated history of working in the marketing and hospitality industry, Rahim is skilled in Negotiation, Budgeting, Business Planning, Sales, and Management. Acknowledged as a strong business development professional Rahim is currently positioned as the CEO of Cluster Arabia and is focused to provide world-class operations and maintenance services for corporate organisations.

Hobbies:Watching Cricket, Spending Time with Family Reading Books, and Travelling.
Favorite Cuisine:Indian and Turkish
Favorite Travel Destination: Switzerland