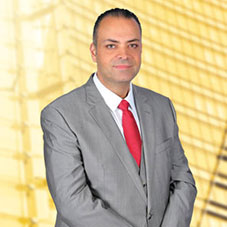 "Eating is not merely a material pleasure. Eating well gives a spectacular joy to life and contributes immensely to goodwill and happy companionship. It is of great importance to the morale",Elsa Schiaparelli
Abreast of augmenting menu cards with multifarious cuisines, catering them at economic prices and adhering to stringent food & safety regulatory compliances, there is an obscure factor that upheaves catering from mere food service to a service that wins people's minds, which is tough to measure, sometimes hard to find, and often difficult to define. Precisely, this embraces the story of Global Catering Services one of the largest and fastest growing food inspired companies in the UAE. A member of the United Al Saqer Group, GCS is active in four distinct areas restaurants,catering, retail and wholesale. In each one of these areas, the company has built up a sizable presence in the UAE and internationally.
The story of GCS is also the story of Rabih Daher,(CEO), an ultimate food lover. With his deep-rooted experience and abundant knowledge of the food industry, he came up with the idea of bringing together the unique tastes of different parts of the world under one roof. His extensive market research and analysis of the customer's needs led him to develop numerous new concepts in the food industry. Today, Rabih provides the consumers with the traditional authenticity of Moroccan Mediterranean and Lebanese culture through his restaurants.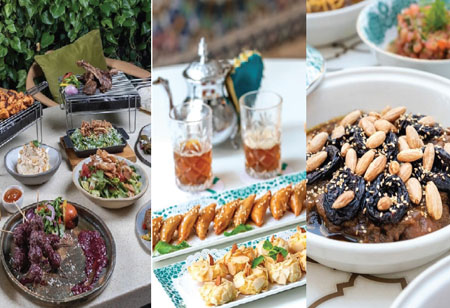 Being a food lover himself, Rabih has a fine taste in the selection of recipes, cutleries, interiors of the restaurants and he personally looks into the safety and quality of the food that is delivered to his consumers. He has set an example in the global catering industry by executing successful events with his elegant style of catering that is tailored according to the needs of his customers. He aims to preserve the traditional tastes in his food brands and also focuses on customer satisfaction in order to build longterm relationships. Let's hear it from him.
What inspired you to venture into this domain?
I come from a family where every occasion is a celebration. Since my childhood, I have been an active participant in all the family gatherings and traditional events. I always had a fetish for food. As I grew up, I developed my love for creating unique recipes. Within no time, my love for food turned into my ultimate passion. This is when I took up a Hotel Management course in the year 2007.I went to Cornell University, where I pursued a Master's Degree in Hospitality Management. Later on, I completed my MBA from Lebanese American University as well. I have a long professional experience in the food and beverages industry. I have been the General Manager in National Arab Company for Restaurant Management, and at present, I am the CEO of Global Catering Services for more than six years now. I believe my passion to see other people enjoying my recipes, is the utmost reason that drove me to this industry.
Our mission is to create an overall experience that allows our customers to escape their fasttrack life and step into a robust variety of flavors and traditions
Define Global Catering Services as an organization. What are its unique propositions?
Global Catering Services is one of the largest and fastest growing food companies in the UAE. Apart from revamping restaurants and reintroducing them better than ever, we also have a talent for creating our own unique concepts. We offer an extensive menu for corporate and private occasions, and have provided our catering services to numerous esteemed clients.Our services range from restaurants, catering services, FMCG services, retail, manufacturing and distribution of brands. The company provides an extraordinary experience to its customers, ensuring complete satisfaction.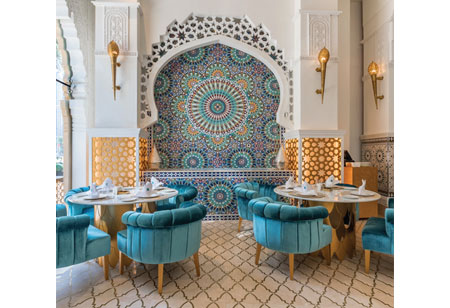 What are the milestones that have provided you with utmost satisfaction? Also tell about the different certifications that you have received.
I have been successfully able to build restaurants providing customers with the authentic Moroccan, Mediterranean and Lebanese concepts. We have built numerous brands across the world and are now moving towards Egypt, London, North America, and Russia to cater our services there as well.
Another great milestone is my ability to build an excellent team that provides the best of services to our customers. As far as certifications are concerned, I have received a certificate of Expert in Managing Crises and Emergencies from International Management Advance College. I have an international license for entrepreneurship provided by Boston University.And I also have an international business certificate received from the London School of Business & Finance.
Bosporus, your Turkish restaurant venture, has earned quite a reputation delighting customers with delicious, fresh Turkish cuisine ever since its inception in 2008. What is it all about, and what makes it unique?
Turkish food joins the ranks of French, Chinese, Italian, and the like as one of the world's most favorite cuisines. Be it the Döner Kebabs, bread rings covered in sesame seeds, deep fried mussels with a garlic rich sauce, warm roasted almonds embracing pistachio nuts, or the fantastic range of ice creams, Turkish cuisines are a whole package of culinary experience. As a passionate food lover, I believe it is my responsibility to provide UAE with that authentic experience. Bosporus is UAEians' bridge to Turkey. Like any other bridge, Bosporus connects the people of UAE with the exquisite Ottoman cuisine of Turkey. Currently, we have six marvelous restaurants and more to come in the key destinations of the UAE. We are expanding further to deliver the delicious and authentic Turkish food experience that will transport our guests to the streets of Istanbul without ever leaving the UAE.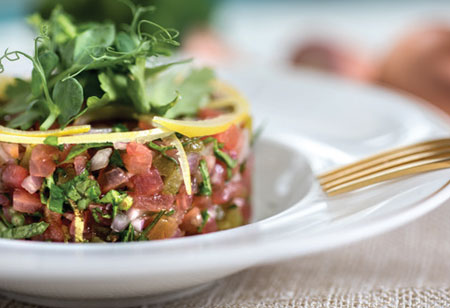 With respect to the company's future roadmap, what are your goals and how would you like to take them forward?
We aim at renovating many more brands in the future and reinstating them with a touch of our signature flair in the hopes of providing vibrant and multicultural residents of the UAE a taste of the best. Global Catering Services strives to constantly reach the demands of the ever-growing Food & beverages market, while maintaining the quality of service. We want to grow a lot more of our brands and services in Saudi Arabia, Lebanon, Egypt and London. We aim to self build an unrivalled journey that brings together culture as well as hand crafted, fresh and distinguished food experience. Through our choice of restaurants and cuisine, our mission is to create an overall experience that allows our customers to escape their fasttrack life and step into a robust variety of flavors and traditions passed on from many generations.
We are also en route to expand our horizons beyond the Middle East to London, Russia and North America.