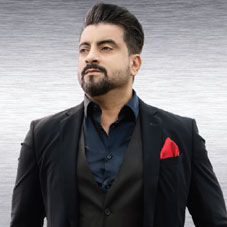 The success of a business venture starts with its marketing strategy and its leaders who recognize the linkage of marketing to business goals and its function in fueling business growth. CEO Insights' exclusive team engages in a conversation with one such dynamic business strategist, Sameer Agha, Marketing Head, Galadari Motor Driving Centre who has been pivotal in setting the stage for marketing's success for various business sectors.
Sameer is a passionate marketer and an ambitious strategist known for his skills in crafting profitable marketing ideas in diverse spheres in the world of business. In 20 years as a marketer & business developer, he has received some exclusive opportunities to work with various business organizations like Landmark Group, BIZX, Galadari Motor Driving Centre, and IMG World of Adventure in UAE. Such unrivaled experiences have given him the ability to deliver at the highest levels and secure many recognitions in the industry.
"The key to success as an industry leader is to stay curious, adapt to changing market trends, prioritize innovation & customer experience, build a strong network, & lead by example"
Currently, as the Head of Marketing for Ilyas & Mustafa Galadari Group, he aspires to position the company as a leading global player across all the sectors they operate in. In order to lead the company toward this goal, he is committed to fostering a culture of innovation, creativity, and collaboration both within the marketing team and across the wider organization. By doing so, Sameer hopes to create an environment that fosters growth, learning, and continuous improvement.
Let's hear it from Sameer as he speaks about his journey and more.
How would you define Galadari Motor Driving Centre as an organization and its current position in the market?
Galadari Motor Driving Centre was established in the year 2004 by Dr. Ilyas and Dr. Mustafa Galadari. GMDC is an RTA-certified driving institute offering training to students of all age groups delivered by 500+ qualified instructors. We impart theory as well as practical training services along with organizing final assessments by RTA & issuance of driving licenses. GMDC, for over ten years, has been one of the most reliable and successful businesses in the UAE. We are positioned as one of the top institutes in the region and hold the highest market share compared to other driving institutes in the UAE.
As the Head of Marketing, what are the latest strategic plans you have
adopted to expand/optimize operations and engage new audiences in the market?
I follow an exciting strategy which is known as the barter system, the oldest form of trade. We use this strategy to help other businesses. Along with our driving institute, we have another automotive company that is also looking for opportunities for flourishing their business but they are extremely stringent about their marketing budget. So, as we penetrate their products into our driving Institute, they also penetrate our services to their people on social media. Without any expenditure on a fixed component, we do some thing called partnership over barter. This is the new age system of marketing which I believe every business should start embracing. The strategy of the barter system helps organizations to not have expenses but rather exchange their products and services with each other so they can help each other in the businesses.
I am focused on harnessing the latest advancements in technology to drive our marketing efforts & provide cutting-edge solutions to our customers
What is your leadership approach?
I have had the opportunity to work very closely with our founders, Dr. Ilyas Galadari and Dr. Mustafa Galadari. Working as the head of marketing for GMDC, I have had the pleasure of working closely with Dr. Mustafa Galadari. His visionary leadership has greatly contributed to the success of our company. Dr. Mustafa Galadari challenges us to think outside the box, constantly pushing us to come up with innovative ideas. His own suggestions never fail to impress and have proven to be game-changers for our business.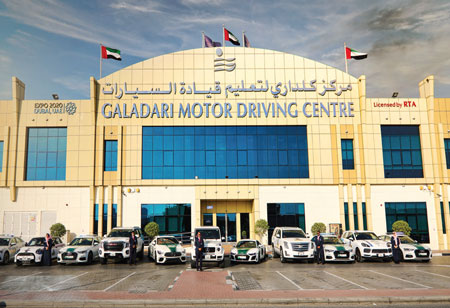 What has been your success mantra?
The key to success as an industry leader is to stay curious, adapt to changing market trends, prioritize innovation and customer experience, build a strong network, and lead by example. And I believe, the most important mantra is to embrace failure; failure is what makes one stronger and takes one step closer to success.
What is the future destination you are heading towards?
In today's environment, the future success of any business will depend on its ability to adapt and evolve to changing market conditions. Therefore, I am constantly monitoring market trends and customer feedback to ensure that we remain relevant and competitive. I believe that the future of business lies in leveraging technology to drive innovation, improve efficiency, and enhance customer experience. There fore, I am focused on harnessing the latest advancements in technology to drive our marketing
efforts and provide cutting-edge solutions to our customers. I am also committed to promoting sustainability and corporate social responsibility and plan to incorporate environmentally friendly practices into our marketing strategies and operations. By doing so, I hope to contribute to a better world and build trust with our customers, stakeholders, and the wider community. Overall, my future destination is to drive the marketing strategy of Ilyas & Mustafa Galadari Group towards a sustainable, customer-focused, and technology-driven future that positions us as a global leader across all sectors we operate in. Marketing has the ability to play a pivotal role to drive collaboration and deliver a vision through a combination of its people and operations.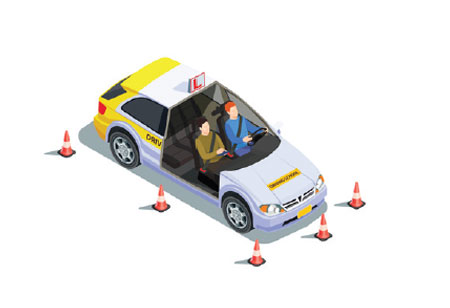 In light of your strong industry experience, what advice would you give to budding industry leaders?
Firstly, as a leader, you must try to lead by example. Your actions speak louder than words; be a role model for your team, and lead with integrity, humility, and a willingness to take risks and learn from mistakes. On the other hand, always prioritize the customer experience. In today's highly competitive market, providing exceptional customer experience is essential to stand out from the crowd. Make sure to listen to your customers' feedback, address their concerns promptly, and deliver products and services that exceed their expectations. Great customer experience is directly associated with the amount of innovation you can bring into your business. Hence, encourage creativity and innovation within your team, and continuously seek out new and innovative ways to solve problems and meet the needs of your customers. Along the way, remember that successful industry leaders always have a thirst for knowledge and are willing to learn new things. Having a growth mindset will allow you to constantly seek out new ideas, learn from your failures and successes, and adapt to changing market trends. Build a strong network, and connect with industry experts, peers, and mentors who can offer guidance, support, and opportunities for growth.
Sameer Agha, Marketing Head, Galadari Motor Driving Centre
The Head of Marketing at Galadari Motor Driving Centre, Sameer is playing an integral part in developing and maintaining impactful marketing methods within the organization. He is leveraging his 20 years of professional experience to efficiently achieve marketing goals and take the organization to greater heights.
•Hobbies:
Deep-sea fishing & Desert Driving
•Favorite Book:
The Secret by Rhonda Byrne
•Favorite Cuisine:
Indian
•Favorite Travel Destination:
London
•Awards & Recognition:
Received an accolade from Dubai Police for coming up with one of the fantastic concepts for the 51st anniversary of the UAE