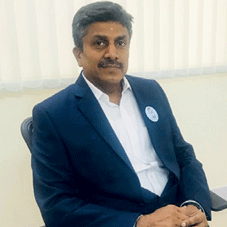 Today, majority of startups & fast growing companies consider people as an important ingredient for their success as well as failure; but scaling up, engaging, aligning and cultural fitness of people create numerous business problems for them. As a consequence, they start searching for leaders/executives who can not only ideally align with the founders/ management thinking and act smarter than them but can culturally fit-in to their organizations and take their business to higher level. Facilitating the same is Bangalore-based Schatz Consulting a leadership hiring & consulting firm that provides executive search services to diverse range of industries. The company strives to become an expert partner to young organizations (early/growth phase) apart from renovating mid-sized firms.
Schatz Consulting believe that scaling the business is a science, thus leaves no stone unturned to find the right scientist. In the lieu of same, the venture continuously develop network with not only candidates and segregate their aspirations & challenges but also with venture capitals & founders to understand their problems & thought process, and try to create a bridge to marry resource & requirement. In fact this dedicated executive search firm strives hard to align founder's problems & challenges with the perfect candidate who desires to take up those challenges and work in synchronization with founder's vision & mission. Atop it maintains an album for various functions & resources with different aspirations & problems solving skills and keeps meeting founders and sending them available resource data.
CEO Insights exclusively interviews Chandrasekhar K(Founder) to know more about Schatz Consulting and its unique offerings. Here is the glimpse of the conversion.
How do you leverage your experience to maintain an exciting milieu inside the organization and in turn run the company seamlessly?
I bring-in 20+ years of experience and have worked with Wipro for 10 long years where I was handling operations PAN India. This association has not only provided
professional ecosystem, enabling me to connect with the business faster than anybody else but also helped me to understand clients, domains, behaviors along with on-going problems in industry, and handle & solve them via various processes. In fact my PAN India networking is one of the driving forces behind the establishment of Schatz Consulting.
At Schatz Consulting, huge amount of time, energy & money is invested on strong search and we treat every client & organization as a separate entity
Along with me, Sangeetha (Primary Founder) brings an ecosystem of understanding technology, technocrats and networking from a technocrat prospective whereas Rajiv C (Leadership Hiring Consultant) being a young generation technocrat brings-in acumen of new-age thinking in driving our day-to-day business. Interestingly, none of us come from HR background but we are expert in our respective field and clearly know functions, how each of these function works and through this work culture of the functions, we build-up huge network for the business progress.
Tell us about your services & unique prepositions that segregate you from other competitors.
Our primary service is finding leaders but we also help companies in searching board members advisors, solving people/HR related problems and mentor companies as a part of our social responsibility.
Unlike others, we don't run on demands rather understand client's requirements and get job description prior to initiating the executive search process. Working on supply & candidate based approach, we closely associate with clients and even become the part of their meeting to align with their demand besides acting as problem solvers for the candidates who can ideally fit into client's business situations. Based on our contacts & networking, we develop a supply pool/readymade data according to candidates skills & challenges that aid us to furnish right resource at right time to clients. In fact, we always look out for ways how we can make a difference to both sides and which resource will bring an effective difference to both candidate's career as well as founder's company.
What are distinct methodologies& technologies that you implement while offering your services?
At Schatz Consulting, huge amount of time, energy & money is invested on strong search and we treat every client & organization as a separate entity. As part of our methodology, we meet candidate one-to-one and work on the search strategy of clients, ascertaining we both are on the same page during the skill journey. A long side, my team whom I refer detective, brings lot of research materials about candidate/client which are not readily available on a common platform.

Internally, we have developed vigorous search capability by using technologies wherein research tools showcase all those information which neither candidate nor client had ever specified anywhere. We use technologies to understand the ecosystem of one's personal, job, network and need connect, and perform intend research to validate their stated information as well as scrutinize how the respective job opportunity and resource will make a difference to their beneficial. Going into the depth of every information, we gather facets related to candidates career including their success & failure story and personal life whereas our ERP tool highlights lot of behavioural patterns of the individual at various growth points. With aid of these multiple tools, we strive to accelerate the meaniful data and present it to the clients as travel report, easing them to validate their decision.

Enlighten us on your various innovations/upgradation and how do you keep your employees updated with recent trends of industry?
At present, we are finding ways how people and machine knowledge can collectively be used to benefit the industry stakeholders and help in consistent delivering of information in a more structured way. Our key thrust is to listen & hear through all sense organs and establish contextual connects with a situation. Right question is the key to success and as my team functions as defective, they know to ask right question, listen well and decode the information into meaniful data post research. Enriched with such dedicated workforce & technologies, we are looking ahead to expand our wings in Mumbai, apart from having branches in Hyderabad, Chennai and Delhi.

Key Management:
Chandrasekhar K, Founder
Leveraging his vast industry experience and being a TiE member, Chandrasekhar keeps mentoring multiple startups and fast growing.

Locations: Bangalore, Hyderabad, Chennai and Delhi

Services: Executive search