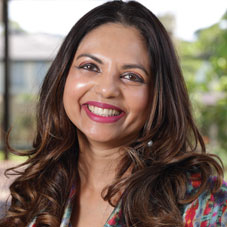 Around a decade or two ago, the concept of early childhood education for our children was not deeply investigated-or largely discussed. It hasn't been long since the concept of early childhood education and learning has received a lot of attention. Indeed, research indicates that brain development begins as early as the first weeks of pregnancy. Therefore, the power of early years education is immense, with a plethora of benefits such as better social skills, increased confidence levels, greater coordination, creativity, and increased confidence levels.
Sheela Edwards is one of the visionary leaders in this space, creating a holistic, hands-on learning environment for children, geared to empower them to attain their full potential. Sheela Edwards brings a unique mindful and dedicated approach to early childhood development. After being inspired by her own parenting experiences she transitioned into owning and running her own group of Early Childhood Services, Aurora Early Education. Her passion is evident in Aurora's high-quality education and care. She embraces and enjoys the challenges of the rapidly changing early learning landscape and works to incorporate the latest educational research and thought break throughs into the Aurora model.
Sheela Edwards engages in an exclusive interview with CEO Insights wherein she enlightens us more about her professional traits and Aurora Early Education.
Give a brief account of your professional journey.
I was born and raised in India before moving to the United Kingdom to pursue my Professional Accountancy. So, I've been a Senior Executive in the finance industry for many years in the UK, particularly in London. I've held Finance Director and CFO positions in several multinational corporations. After almost two decades in the UK, I moved to Australia in 2005. When I arrived in Australia, it was evident that I didn't want to return to the corporate world. I began to explore other opportunities so that I could reflect on my entrepreneurial career.
Following that, I tried to raise funds for Aged Care Development. After doing a little bit of that, I ended up with a commercial strategic role with an aged care provider. And three years later, after working with them and supporting their goals, I decided to acquire my first early childcare service. My aim has always been to work in a sector that supports families and has a long lasting impact.
Sheela Edwards is one of the visionary leaders in this space, creating a holistic, hands-on learning environment for children, geared to empower them to attain their full potential
I conducted a lot of research and coming from a compliance background, I think it fitted very well.
What are the traits that best define your leadership style and what is your success mantra?
The first attribute that I would say defines my leadership is always leading by example, ensuring that we are doing what others want us to do, and steering the team by our own work standards and ethics. The second most important thing to remember is to be present and mindful. Mindfulness has been a key element of my leadership style for the last ten years, focusing on what is needed at the time. As a leader, you are always required to look at many scenarios, therefore you must always understand and bring things together in a mindful way.
And the third thing I would say is to set high expectations. In the early education sector, we are often dealing with young children whose journey as a learner and as a human will take place largely in one of the services for which we provide care and education. So the staff, teachers, and educators are encouraged to have high expectations for themselves and their children. In our organization, we do every thing to the best of our abilities while also ensuring that we are constantly improving in what we set out to do.
Define Aurora Early Education as an Education Administration Programs provider.
Aurora first and foremost is an extension of the home to a child. I believe that young children are not yet ready for institution-style care and education. Our philosophy is to always strive to provide a service that is as similar to a home like environment as possible. Our buildings have considerably softer
architecture, are well thought out, and feel very much like a home. The children need to feel free and connected to the service. We not only seek to emulate nature in our spaces by employing different philosophical dimensions, but more importantly, we try to provide our service based on our three brand values, which are to connect, care, and create.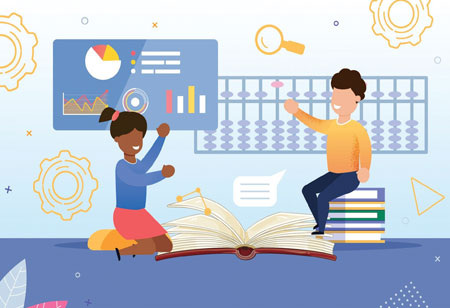 What is the future destination you are heading towards?
Currently, Australia is going through quite a challenge in terms of shortages in the workforce. When there is a workforce bottleneck, growth is always a question mark. So, we seek to standardize and implement consistent practices across all of our services so that we have a consistent approach to delivering our curriculum while maintaining flexibility to ensure that we are serving the specific community in which we are involved. With that in mind, we would like to establish a growth strategy that in two to three years, we will be able to look at other states. We will continue to grow organically by adding more centres to our current number of operations as well as other opportunities, either interstate or overseas.
Sheela Edwards, Founder & CEO, Aurora Early Education
sharing her knowledge with others in the industry. She is a big advocate of best practices, within her own sector as well as a voracious learner. She likes to think of herself as an innovative practitioner who is constantly seeking new concepts and striving to achieve excellence. She holds a bachelor's degree with honours in advanced accounting, finance, and business, and she has over 25 years of experience in the corporate, financial, and business advisory sectors. She has held senior management positions at Time Warner, IBM, HCL Technology, and other global bluechip companies as the CFO and Commercial Finance Director.
•Hobbies:
Travelling, Reading, Watching Movies, Service to the Community
•Favourite Cuisine:
PJapanese, Chinese, Indian, French, and Italian
•Favorite Book:
The Good Company, Vedic books, more introspective and spiritual books
•Favorite Travel Destination:
Paris