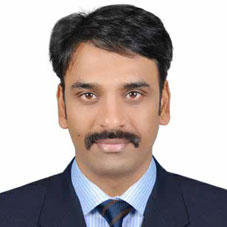 With innate entrepreneurial acumen and more than 20 years of experience, Srinivasa Rao is piloting the success journey of Kaleidoscope Properties.An enterprising leader and planner, Srinivasa Rao holds strong business acumen and a proven track record of contributions resulting in streamlined operations, systems and procedures, invigorated businesses, heightened productivity, and saved costs.
In an exclusive conversation with CEO Insights Magazine, Srinivasa Rao takes us through a virtual tour of his entrepreneurial journey and shrewd vision for his brainchild Kaleidoscope Properties.
"Customer's Success is Our Success!"
Throw some light on your professional background and experience. How has been your journey so far with Kaleidoscope Properties?
My entrepreneurial venture in the real estate industry is backed by a decade of experience in the Indian construction industry and over eight years of exposure with leading developers in Dubai. Despite being a chartered accountant by profession, my experience and diverse interest paved the path to building a real estate agency and property management organization in Dubai. I started Kaleidoscope Properties with the idea of managing residential real-estate properties and maximising the returns to the owners. In the past year of operations, we have successfully managed the properties for a couple of high networth individuals. Today, we are a team of 20 industry veterans and experts advising the cl ients with respect to the buying, selling and managing of their property portfolio including legal aspects. Recently, we have also started operating in the Holiday Homes segment.
How would you define Kaleidoscope Properties as an organization and its position in the market? What is the unique
proposition that your organization offers to clients?
The cornerstone of Kaleidoscope Properties is built around the trust and happiness of customers. In order to ensure the utmost satisfaction of the clients, we would like to position ourselves as a complete solution provider with uniquely customized services. We provide local market intelligence and offer integrated expertise across residential properties. Our goal is to bring better returns to our clients. Our success is measured based on the success that we bring to our customers. Kaleidoscope's job doesn't halt at consulting or offering advice, it is extended throughout the cycle of investment until they witness the results beyond expectations.
Identifies the root causes of issues and takes effective remedial measures through great problem solving and communication skills
Our unique proposition is the complementary expertise we bring to the table as a team and also our ability to meet the expectations of the customers. We are involved in the complete development cycle and stand ahead of our contemporaries with our diligent attention to market conditions before advising the clients. We don't utter anything for the sake of money or selfish benefits. It is purely based on the requirements of the customers and the goal of multiplying their wealth. In a very short span, we have been able to grow our clientele and receive good appreciation from our distinct customers who stand as our brand ambassadors.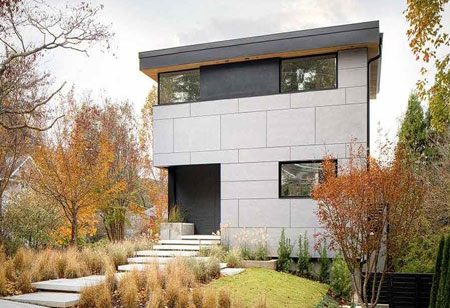 Elaborate on the major factor you consider while advising the clients and providing value additions to them.
Every time a client wants to buy a property, we perform all the necessary groundwork and shortlist the best developers based on quality offerings, the right time to buy, timely delivery, the abi lity to meet the promises, and more. The factors considerably vary based on the appetite of the customers but we never comprise on suggesting the best developers. Apart from this, the location of the property plays a pivotal role because the value of the property is proportional to its proximity to a prime location. We also look at the compliance part concerning all local laws before making any decision. The aforementioned would be some of the aspects taken into consideration while advising the clients.
Apart from increasing the returns of customers' property portfolios, what is your vital goal?
Always and forever, our goal is to reduce the cost to the customers and we are always looking at various possible options for cost reduction. This requires a sharp eye for market ups and downs and realtime analysis to not make any losses or extra expenditures. We are known to bring in innovation, critical & analytical thinking and a fresh,
energetic approach to advising in the real estate industry.
However, my core responsibility has been in ensuring sufficient cash flow, a good set of customers, people, and inventory. We are the torchbearer to ensure cost-cutting ahead of the increased returns and comfortable margin.
Enumerate the technologies deployed in your services and what are your plans to innovate your offerings further? How are you adapting new tools/technologies to revolutionize your services to be at par with current industry standards?
The technological advancements and series of reformatory measures have been transforming the real estate sector, there's no doubt about it. It is now witnessing a huge scope and opportunities, inviting companies to blend innovations, futuristic methodologies, and the latest technologies. With that said, the industry is in need of strategies, and outof-the-box thinking to support clients in investing in real estate. And we are striving to shape our client portfolio with unparalleled professional frameworks and growth strategies.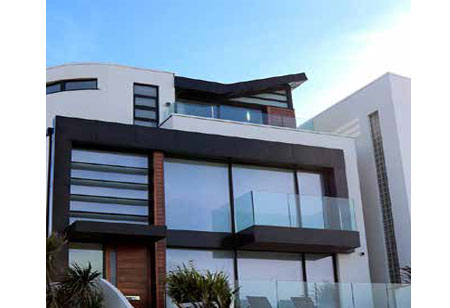 Rooted in Dubai the epicentre of global advancements, we have realized the opportunity and are embracing up-to-the-date unique systems and processes to track all the progress, and market conditions and make it big for our partners.
What future roadmap have you envisioned for the company?
Kaleidoscope doesn't aim to be confined to a consulting firm or an agency. We are a team that can cover the widest spectrum in real estate, with an understanding of everything from buying to selling and leasing and also expanded into shortterm leasing in recent times. Our vision is to build a high-quality talent pool that can help investors witness great cashflows to make projects financially well-performing. In the future, we look forward to expanding further and starting joint ventures in development and adding more value to the customers.
In the light of your demonstrated history of working in the industry, what advice would you give to budding industry leaders?
Real estate is an opportunistic industry to be in, especially in Dubai. But it is all about expertise and meeting customer requirements and demands a lot of hard work, determination and consistency to sustain and make a mark.
Srinivasa Rao Cherukuri, CEO, Kaleidoscope Properties
An accomplished professional with a global mindset, Srinivasa Rao carries international experience in the complete development cycle of realestate properties. He brings a unique blend of cross-functional experience of over 20+years in P&L, leading, planning and managing the overall business of the Real Estate Industry.
•Hobbies:
Playing Cricket and Listening to Music
•Favorite Cuisine:
Any vegetarian food
•Favorite Travel Destination:
London, England