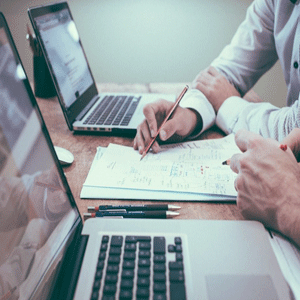 Global studies reveal that Millennial-technocrats aspire to be a part of an organization with a mission that meaningfully impacts the world, while being at the cutting-edge of technologies. A pertinent example that proves this conjecture in the global marketing technology realm is the accumulation of tech-talents in STRATACACHE, Inc.– a Dayton (Ohio)-based organization that provides intelligent digital solutions and is a trail blazer in transforming the global marketing industry. The equation is quite simple – as one of the global leaders providing intelligent digital signage, digital merchandising, mobile enablement, and rich media customer engagement solutions, STRATACACHE's team has the first-mover advantage of exploring the future before anyone else in the industry.
Yet, the real success lies in cultivating a stimulating growth culture & policy as exciting as the kind of work they are doing. Excelling in this vital aspect has been instrumental in STRATACACHE's growth to become a 1600+ people strong company. Reproducing the same milieu at its India headquarters in Bangalore under the aegis of Manish Kumar, Senior VP & MD (APAC), the company has now established a strong foothold in the region. STRATACACHE made its foray into India in 2015 and has since steadily built a workforce of 50+ people with two offices in Bangalore and one in Delhi. Personable, approachable and a dynamic & innovative IT leader with decades of experience under his belt, Manish continues to grow the company, making it one of the best companies to work for. CEO Insights interviews Manish.
Do you think STRATACACHE's technology exposure is playing a key role in attracting fresh and experienced talents?
Yes, that's a predominant facet. Since we are a global leader, people are always keen to explore a career with the company. We always ensure that we maintain our market leadership and stay ahead of industry trends. Our slew of acquisitions in recent months is a testament to this mission For instance, when we acquired the IoT company Walkbase Oy, people had just started to explore the realm of IoT. However, today Walk base Oy is a leader in retail statistical analytics, giving us an impeccablelead in producing IoT solutions. Similarly, the world's top-four digital signage solution software --- ActiVia, Scala,RDM & X2O all belong to STRATACACHE. This strategy of acquiring key digital solution providers is vital in helping STRATACACHE stay ahead of the competition and creates a challenging and stimulating environment for our team which they love. This helps to keep attrition rates almost negligible.

"We as an organization promote and reward creativity and out of the box thinking"

How do you leverage your experience to maintain an exciting milieu inside the organizations and in turn run the company seamlessly?
I have got the right people at the right places. I call them my A-team. I always ensure that the team is always empowered and the delegation is at the right levels. I never insist on work hours rather than work. Also, my doors are always open. If you walk into the Bangalore headquarters, my cell phone number is there on the central notice board. I am just a call away from any staff. I lend my ears to every single idea proposed by them. I keep a personal touch with them. We as an organization promote and reward creativity and out of the box thinking. Any team member coming up with new ideas is acknowledged and the core team takes steps to incorporate it in our solutions offering if possible.

Ayesha(HR Head - APAC) does a fantastic job in instilling our core culture & vision across the entire team. We have doubled our workforce in the last six months. It's possible because she instills in them the right vision and encourages them to dream big. We have established our offices in Japan and Shanghai and are looking forward to expand further with new regional headquarters in Singapore
and our fourth office in India(Mumbai).

How do you ensure that your employees indulge in a perfect work-life balance and what are the factors that boost enthusiasm among staff?
We have flexible work hours. No one asks our employees why they report late for work. The primary objective is that they have to complete their tasks at hand, and this has nothing to do with the amount of time spent in the office. It's crucial that they enjoy what they are doing. More over, every achievement of our employees is celebrated and rewarded. We do a lot of CSR activities as a team. For instance, we have an initiative called STRATACACHE Summit, which happens annually since 2017. Our team decides on the logo and slogan of that initiative, which gives them a sense of empowerment and inclusiveness – elements that keep them motivated.

How women-friendly is STRATACACHE?
Gender neutrality is one of our core values. Most of our top managerial positions are helmed by women. For instance, the services, human resource and finance and procurement teams are led by women who are amazing in what they do. The hiring decision is impartial – between a male and female candidate, the more capable one will land the job. In addition, we also instill a duty of care within the organization. For example, if a female employee works late, one of her team members makes sure that she reaches home safely.

Key Management:
Manish Kumar, SeniorVP & MD(APAC)
Manish first joined STRATACACHE in 2013, initiating & overseeing growth in the Indian market, and leading sales, development, customer relations, and operations. As a result of his work, STRATACACHE's global footprint has expanded to be the industry leader in digital sign age throughout India.

Offices:
Dayton(Headquarter), San Francisco, Mississauga, London, Netley, Bangalore(India Headquarter)& Mexico

Offerings:
•Digital Signage
•Content Acceleration
•Content Distribution
•Outdoor Digital Displays