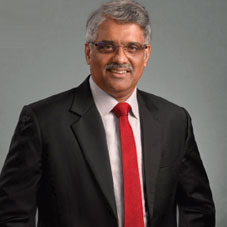 Can you provide a concise overview of your professional journey?
My professional journey began as a trainee engineer at ICI Paints Mumbai, but I switched to software programming due to health reasons. This led me to work as a programmer analyst at SINGTEL, where I honed my programming and analysis skills. Promoted to Project Manager, I successfully implemented billing systems at Globe Telecom Philippines, gaining my first leadership experience.
Transitioning to infrastructure, I joined EMC as a South Asia advisory consultant, designing storage solutions for multi-national companies. After eight years, I moved to Hitachi Data Systems as a Technical Director and later as Business Director for AP's Enterprise Storage business.
Currently, I am Lenovo's CTO and Evangelist for Global Accounts Business, Asia Pacific, showcasing the company's vision of 'Smarter Technology for All' at the C-suite level, developing sales strategies based on customer needs, and providing tailored solutions with the technical team's support.
How has your experience at Lenovo been, and what kind of impact have you made within the company?
During my six years at Lenovo, I transitioned from an enterprise storage specialist to developing a visionary Infrastructure plan for top global customers. My impact within the company includes guiding sales and technical teams towards streamlined approaches, focusing on customized IT infrastructure solutions for specific business needs. Empowering teams and
prioritizing customer satisfaction have been my guiding principles. Lenovo a smart infrastructure solution provider, plays a key role in intelligent transformation for businesses, helping solve humanity's greatest challenges and working towards a sustainable future by aiming for NetZero carbon emissions by 2050.
Embracing Circular Economic strategies, I aim to transition from the linear 'cradle to grave' approach to a more sustainable 'cradle to cradle' model
As the CTO, how do you ensure the company maintains a competitive edge by leveraging the latest technologies?
The key to addressing infrastructure needs is in creating differentiated solutions that foster customer loyalty. I ensure that the ISG – Global Accounts AP team maintains a competitive edge by staying informed about how industries utilize cutting-edge technologies like cloud, AI, IoT, and Edge Computing. Lenovo invests in R&D and listens to customer feedback to continuously innovate and meet evolving needs. We engage with stakeholders and collaborate with our accounts team to create customized solutions that leverage Lenovo technology effectively, delivering value and enhanced ROI. Drawing from my three decades of experience, I believe that customer-centric technological initiatives drive innovation and overall success.
How do you foster a learning culture in your team?
I always encourage a growth mindset and believe in continuous learning to gain valuable insights from the market. I seek educational opportunities like pursuing various executive courses, the latest one being 'Sustainability & Circular Economy Strategies' from University of Cambridge. This has allowed me to educate my team and customers on mitigating power inefficiencies and carbon emissions in data centers. Lenovo's learning culture emphasizes on annual mandatory trainings on topics such as technology trends. Additionally, the regular sessions conducted by partner and alliance teams promote learning, networking, and relationship-building. This approach fosters a positive environment that values ongoing education and development.
Tell us about your leadership approach and the methodologies you follow to lead your team?
As a technology leader, I blend transformational, participative, and servant styles based on the specific challenges and opportunities presented. I prefer unstructured and candid methods, encouraging open discussions and brainstorming
within the team. By emphasizing participative leadership, I actively promote a culture of learning, information sharing, and collaborative decision-making. This fosters an environment of honesty and curiosity, enabling continuous professional growth and identifying knowledge gaps as opportunities for development. Such an approach creates an ideal atmosphere for team members to thrive and excel in their roles.

Where do you see yourself headed towards the upcoming years? What is your future roadmap
I envision myself heading towards a future where sustainable system development is at the core of my endeavors. Embracing Circular Economic strategies, I aim to transition from the linear 'cradle to grave' approach to a more sustainable 'cradle to cradle' model. I believe it is crucial to change our mindset and utilize the planet's resources more responsibly. Rather than waiting for future generations to tackle the issues caused by overuse, I am motivated to innovate and explore cutting-edge methods to make infrastructure resources, data centers, and IT equipment that are more power-efficient and environment friendly. As a sustainability consultant, my focus will be on creating circular economy frameworks and designing tools to promote sustainable actions while encouraging a shift in thought processes toward more environmentally conscious practices.

What do you anticipate for the future market outlook, and what technological developments and opportunities do you see?
With the advancement and widespread adoption of 5G, IoT will gain more prominence, with businesses seeking to monetize connected devices' value. This growth in IoT endpoint devices and data will drive the Edge Computing market, demanding robust enterprise-grade infrastructure across various industries like manufacturing, healthcare, retail, etc. The Edge market will require specialized hardware, software, and AI integration for real-time data analysis, as seen in autonomous vehicles and immersive shopping experiences. To address the energy consumption of data centers, water-cooled technology and sustainable energy sources will become more mainstream. The ever-changing tech landscape never fails to excite me, as it continuously amazes users with its innovations and possibilities.

Subu Ramakrishnan, CTO – Infrastructure Solutions Group Global Accounts BUSINESS Lenovo, Asia Pacific
Subu Ramakrishnan serves as the CTO for Lenovo's Infrastructure Solutions Group Global Account Business in the Asia Pacific region. Before joining Lenovo, he held key roles at Hitachi Data Systems, EMC Corporation, and Singapore Telecommunications.