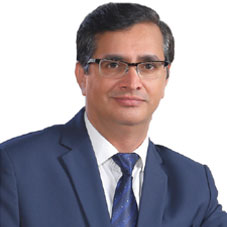 In the dynamic landscape of Malaysian business, where innovation and adaptability are key to success, a select group of leaders shine brightly, leaving a lasting impact on the corporate realm. Among these exceptional individuals, Sunil Yadav, the Group CFO of Mutiara EtnikSdnBhd (ME), has emerged as a prominent figure in the corporate world. With over two decades of experience driving business strategies, acquisitions, commercial decisions, finance, and more, Sunil brings a tenacious spirit and a strong sense of ownership to the table.
As the CFO of Mutiara Etnik, Sunil plays a pivotal role in the organization's success, serving as a true custodian of financial performance, strategic focus, and sustainability. His expertise in finance spans across various domains, including treasury, tax, corporate finance, and financial planning & analysis.
Give a brief account about your professional journey.
My professional journey began with a Bachelor (Honours) Degree in Commerce & Accounting, followed by Company Secretary and Corporate laws, later I added LL.B., Executive Program from Indian Institute of Management, Kolkata and Diploma from the CIMA. Early in my career, I had the privilege of reporting to the Board of Directors and Chairman, which played a crucial role in shaping my unique path. I covered a diverse range of areas in the company, starting with secretarial work and then progressing to Admin, HR, Finance, Legal, Business Development, and Projects, greenfield as well as brown field.
Eventually, I was headhunted by Vale in India, where I took on the role of a Financial Manager& Company Secretary, responsible for Admin, HR, Finance, Legal and Business Development Support, effectively representing the company in the country. This opportunity led me to an even more significant role overseeing operations in the Eurasia region, spanning six countries.Later, I moved to Malaysia to take up the pioneer role in project of setting up the Regional Distribution Centre with a Private Jetty with investment of approximately USD 1.4 billion which was largest single investment by any private entity in the State of Perak.
My journey eventually culminated in becoming the CFO, and throughout my career, I have achieved notable success in handling tough negotiations and positively impac
ting the company's bottom line.
Today, I find motivation in the daily pursuit of making a meaningful impact on the company's growth and success. Working in various sectors, including EPC, facility management, healthcare, and fuel management, with a focus on waste-to-energy projects, brings excitement to my routine as I tackle new challenges and contribute to the organization's success.
I find motivation in the daily pursuit of making a meaningful impact on the company's growth and success
Define Mutiara Etnik as an organization and its position in the market.
Mutiara EtnikSdnBhd(ME) is an ISO 9001-2015 certified, CIDB-G7 graded Malaysian company that specializes in providing Turnkey solutions for energy systems, process plants, heavy equipment, and infrastructure. The organization's core competencies lie in multi disciplinary engineering services, fabrication, supply of mechanical and electrical equipment, erection of structures and equipment, and commissioning works.
Mutiara Etnik's position in the market is prominent and varied across different segments. The company's main segment is in the EPC (Engineering, Procurement, and Construction)domain, particularly focusing on waste-to energy solutions. In this segment, Mutiara Etnik is recognized as one of the leading providers in Malaysia, with significant projects underway and successful deliveries in the past. Their current developments include more than 100 million Ringgit Scheduled Waste to Energy plant for a client, a leading company in the waste management, and continue to expand the business plan by embarking on bigger &strategically important project. Company's current focus on Waste to Energy is leading pillar of ESG which is critically important in the current times and is hot topic across the globe.
As the CFO, what are factors you investigate to ensure the financial health of the company consistently?
As the CFO, I focus on several factors to ensure the consistent maintenance of the company's financial health. Firstly, I closely monitor the basic financial indicators as part of routine work to ensure the company's stable foundation.
However, the major challenge arises during fluctuations caused by market changes, competition shifts or government regulations. In such situations, my role as CFO is crucial in adjusting the company's strategy and providing valuable inputs to stakeholders. My main goal is to ensure profitability and maintain healthy cash flow while adapting the company's path to navigate these challenges.
One of my strengths is my strong negotiating skills. With a combined back ground in finance & legal, I have successfully handled tough negotiations, resolving issues through settlement rather than prolonged legal disputes. I believe in bringing parties together, no matter how strong they are, to find mutually beneficial solutions.

What is your leadership approach, and what guidelines or methodologies do you follow?
My leadership approach is collaborative, where I value input from every team member, regardless of their position. I believe in making decisions together as a team, encouraging them to share their ideas first before I contribute my own. In case of failures, I focus on assessing whether the person is in the right role and consider resource management by reallocation. Additionally, while gut feelings are important, I prioritize data-driven decision making, as past experiences may not always apply to current situations. Data plays a crucial role in the decision-making process.

How do you determine the profitability of an investment for the company?
To determine the profitability of an investment for the company, I prioritize risk analysis. While forecasted numbers may suggest profitability, I assess the potential risks and fluctuations in data. Analysing different scenarios through risk and if analysis helps evaluate the certainty of returns. Early return of investment is favourable but ensuring the certainty of return holds greater importance than relying solely on metrics like payback period and IRR. Data-driven risk analysis is essential in making informed decisions about investment profitability.

What are the areas you plan to help the company investits goals in going forward?
Going forward, my focus would be on investing more in systems, specifically ERP systems and automation. I strongly believe that most errors occur due to process failures, rather than human mistakes. By investing in automation and transforming financial processes, such as data management and dashboard systems, we can significantly improve efficiency and accuracy in our financial operations.

Sunil Yadav, CFO, Mutiara Etnik
Sunil Yadav is a seasoned financial leader with over two decades of experience. He plays a pivotal role in the organization's success, demonstrating expertise in driving business strategies, finance trans-formation, and ensuring financial health.

What you do for social engagement
I actively engage in corproate ESG initiatives including active participations in marathon and fun runs. I had numerous opportunities to represent my company in award receiving ceremonies and it is very fulfilling. I love to share knowledge and was also regional in house trainer for finance training for senior management level.