Thyrocare Technologies: Providing Automated And Fully Optimized Laboratory Services To Ensure Quality Healthcare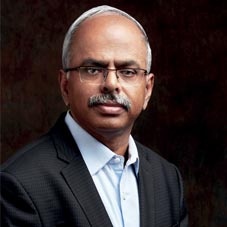 Emerging as one of the largest sectors in terms of revenue and employment, the healthcare domain is envisaging phenomenal growth owing to the involvement of many top-notch healthcare service providers. Thyrocare Technologies stands atop the list as a fully automated diagnostic laboratory with a focus on providing quality services at affordable costs to laboratories and hospitals in India and abroad. One of the first Indian diagnostic laboratories to obtain internationally renowned quality accreditations like ISO 9001-2000 rating as early as 2001, which is now escalated to ISO 9001:2008 and CAP (College of American Pathologists) certification in 2007, Thyrocare operates with a Centralized Processing Laboratory (CPL) in Mumbai - India for esoteric tests; and Regional Processing Laboratory in major metro cities of India as well as other parts of Asia.
Engaging in an exclusive interaction with CEO Insights, Dr. A. Velumani, Managing Director, Thyrocare Technologies reveals the journey of Thyrocare Technologies as a fully automated and fully optimized laboratory services provider.
As a Managing Director of one of the leading healthcare Labs of India, how has been your journey so far?
Born to a landless farmer in the remote village of AppanaickenpattiPudur, in Coimbatore, I grew up watching my mother toiling hard with four children and no family income. I am proud to be born in a village and a poor family as it taught me a lot in life. During the monsoons, we used to skip schools for 50 days to drudge in the fields without letting the absence affect our grades, which was an early lesson in time management and planning. I also used to sell brinjals door-to-door to pay my college fees, which imparted a valuable life lesson that opportunities are all around us, even
something as insignificant as brinjals could fetch a 140 percent profit. For me, the villages have been the true universities where the villagers are masters of solving all life problems with minimum resources and infrastructure.
Paving your path through hurdles, how did you manage to achieve success? Tell us about your educational background and professional expertise.
I studied chemistry to have a plum job but I was rejected at almost 50 interviews because I was a fresher. Finally, at the end of 1978, I ended up working as a shift chemist in Gemini Capsules, for a monthly salary of Rs. 150 for 12 hours a day. It helped to have food for the family and to survive I used to consume Upma 500 times a year, for four years, as it was the cheapest food I can afford then. But even that company was fortunately closed down in 1982 and I searched newspapers for job opportunities where I sighted an advertisement of BARC, Mumbai for the post of Scientific Assistant. In 1982, I landed in Mumbai and slept 3 nights in VT Railway station. Finally, my luck smiled and became a scientist in India's most respected Research Institute – BARC.
By employing 10,000 freshers in 25 years, now Thyrocare is present in 10 countries and serves 10,000 plus PIN codes at patients' homes, every day
What motivated you to start Thyrocare Technologies? Emphasize on the exceptionality of the brand as a frontrunner in the laboratory healthcare amenities?
By 1992, I had a Ph.D. in Thyroid Biochemistry owing to my 14 years stint with BARC. At 37, I felt my comfort zone is not ideal and I just quit my job to start Thyrocare, to which my wife said, "Let us risk it together". Started with 200 sq. feet rented garage with 2 lakh Rs investment in Byculla, Thyrocare Technologies is now a 400,000 sq. feet property owned all over India with 6000 crore Market Cap in NSE. By employing 10,000 freshers in 25 years, now it is present in 10 countries and serves 10,000 plus PIN codes at patients' homes, every day. India is one of the few
countries offering economical healthcare facilities and Thyrocare is the cheapest among all brands. Despite which we make 40% EBIDTA in a company which is never borrowed in 25 years, and I am quite proud of that. With the Aarogyam brand, Thyrocare has ventured into preventive care reaching millions, making it a trusted household name in the healthcare sector. Thyrocare has been listed on National Stock Exchange after getting a stellar 74 times oversubscription.

How is Thyrocare Technologies working over the latest manufacturing trends? Highlight its USP which makes it stand apart in the industry?
To maintain the quality, Thyrocare religiously complies with the NABL (National Accreditation Board for Testing and Calibration Laboratories), ISO (International Organization for Standardization) and CAP (College of American Pathologists) norms. Every day over 4 lakh investigations are being carried out and over 1,00,000 samples are processed. With Thyrocare, I have learned and evolved, disrupting the cost, concept and speed with a key focus on the customer. However, even at this time, as the extant COVID-19 pandemic is showing new highest spike every day, it is a new-found opportunity for Thyrocare to forge yet another promenade of disruption. Till now, Thyrocare has been the single largest private COVID-19 testing laboratory in India, Oman and Bahrain with a capacity of processing 20,000 swabs/day by RT-PCR.

Dr. A. Velumani, Managing Director
Dr. A. Velumani is a BSc in Chemistry from the University of Madras and has an MSc in Biochemistry from the University of Bombay and a PhD in Thyroid Physiology from the University of Bombay. He has over 35 years of experience in diagnostics Research and Business. After 15 years of experience in Thyroid Biochemistry Research at the Bhabha Atomic Research Centre – BARC Mumbai, He started Thyrocare in 1995. Using a unique business model in a focused Biochemistry back end laboratory, he has built an organization which got listed in National Stock Exchange in May 2017, with a stellar oversubscription of 74 times. He is also MD of Nueclear Healthcare Limited, which is a Radiology vertical, that focuses on Cyclotrons and PETCT for diagnosing and monitoring in Oncology.