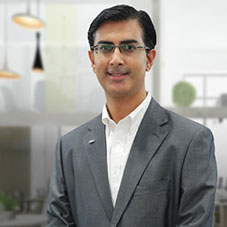 Uday Shankar is a strategic marketing leader with over 20 years of experience in the consumer electronics and durables industry with global brands in the EMEA region. He thrives on solving complex problems, particularly those that allow him to be creative with the use of technology to improve business results. Uday is most renowned for his consumer product marketing expertise and risk taking ability, which he has demonstrated by driving business objectives through game-changing marketing transformations. In his current role, he is entrusted with developing a brand portfolio for Midea Group, the world's largest home appliance manufacturer, where he focuses on targeted B2C and D2C marketing initiatives in strategic growth markets to deliver hyper growth. Uday, Head of Marketing at Midea Group, enlightens us on his professional attributes and the insight of the company in an exclusive conversation with CEO Insights.
Give a brief account of your educational background and professional journey so far.
In my ever exciting career, I have managed multiple countries in the Middle East, which gave me the exposure to handle complex marketing dynamics in a rapidly developing region. I have a bachelor's degree in Commerce from Delhi University followed by an MBA. I am an alumnus of the Indian Institute of Management Ahmedabad. I am a certified digital strategy specialist from Oxford University and believe in constantly updating myself with the latest in MarTech.
I began my career as a management trainee with Hewlett Packard India and advanced swiftly in a marketing career with prominent global brands such as Bosch, Teka, and Samsung based in Dubai. During my 13-year stint with Samsung, I led the home appliances product group to a leadership position in the gulf region, implementing ground-breaking marketing transformations with an emphasis on digital marketing and e-Commerce, as well as traditional channel marketing.
In my current position, I am in charge of developing the brand portfolio for the Midea Group the world's largest home appliance manufacturer. To expand our branded business in the EMEA region, I focus on targeted B2C marketing initiatives in major growth markets.
Could you enlighten us about Midea's impact and presence across the Appliances, and Electronics manufacturing space?
Midea Group is a Fortune Global 500, $53 billion company which prides in humanizing technology by offering tailored solutions based on our in depth understanding of human nature, enabled by the combined forces of 54 years of manufacturing excellence.
I firmly believe that sticking to the basics of telling a compelling story is key to make meaningful emotional connections with consumers
The diversified company leads with smart home appliances which are widely recognized through global household brand names such as Toshiba, Midea, Comfee, Eureka and Master Kitchen.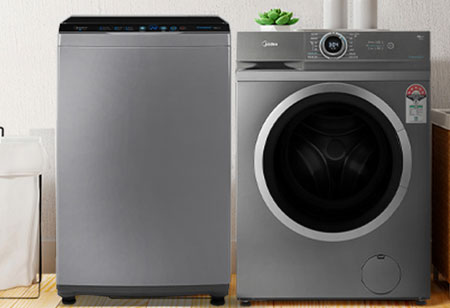 You are responsible for leading a diverse team of specialists in brand, digital, retail and trade marketing. Tell us about your leadership style.
To me a marketer is a choirmaster and marketing, a symphony. The melody is always changing depending on what your data reveals. Sometimes, you'll spotlight a piano solo, if you need to hero a product or launch a campaign. You might stage a choir, if your strategy is to work with influencers and content creators. The role of a marketer is to feel, hear and see the market, and adapt the strategy based on what consumers are asking for.
I've always encouraged my team to be competitive while adhering to core business values. The team is trained to be calm in the face of any uncertain or ambiguous times. My peers would describe me as a person who leads by example, is resilient, and strives in pursuit of excellence. My guiding principle is to always do the right thing, accept new challenges and risks, and be accountable. I am passionate about mentoring budding marketers as well as engage in conference discussions with industry experts on disruptive marketing topics.
What are the biggest challenges in marketing at the moment?
Marketers are under immense pressure to demonstrate ROI with the rapid change in tools and technology. Data mining and analytics will continue to yield more efficient and targeted ways of reaching out. However, I firmly believe that sticking to the basics of telling a compelling story is key to make meaningful emotional
connections with consumers. The success mantra's is not to lose sight of the big picture but 'God is in the details'.
What is the role digital marketing play in your overall marketing strategy?
I believe that the world is digitally connected more than ever before, and this trend will continue in the years to come. Gone are the days where it was enough for you to have a corporate website and a plain vanilla presence on social media. As consumer tastes have evolved so has the narrative and the ways to communicate & interact. For any organization, it is imperative to have 'Digital' as one of the keys pillars of the marketing game plan. I choose to follow a holistic approach of keeping the consumer at the heart of all initiatives and using various marketing levers with an omnichannel approach.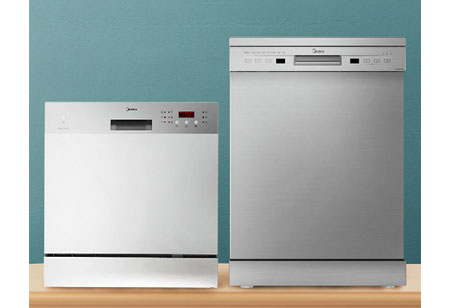 Did the recent COVID-19 crisis see your consumers adopting to technology & digital media faster than before?
While there was always a growing adoption towards digital channels it only got accentuated during the pandemic phase. For example, while at Samsung I masterminded a counter action digital and E-commerce strategy to combat in-store retail sales disruptions through consumer-centric campaigns based on changing buying behavior, offering consumers a seamless user experience, successfully pulling in our sales through e-Commerce. A good balance between brick and mortar and digital is the way forward for consumer products.
From monologue to dialogue, from content creation to content generation, from consumers to communities, from reviews to references, from single channel to omni channel, from graphics to videos and finally from 30 sec to 10 sec. That is how the digital world is evolving in my view.
Uday Shankar, Head of Marketing, Midea Group
Uday is a strategic and operational marketing leader with over 20 years of experience with global brands in the consumer electronics and durables industry. His core competencies include Marketing Strategy, Marketing Communications, Digital Transformation, Trade Marketing, Retail Innovation, e-Commerce, Launch & GTM Management, Market Research, Consumer Product Marketing and Team Management
Hobbies:
Yoga, Thriller Movies & Classic Rock Music
Favorite Cuisine:
Italian & Indian
Favorite Book:
Outliers: The Story of Success by Malcolm Gladwell
Favorite Travel Destination:
Switzerland