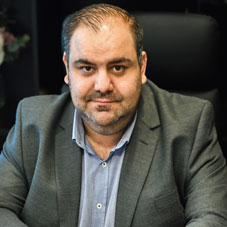 The two vital functions of a business are marketing and innovation. CEO Insights' exclusive team connects with an extra ordinary business leader who is an expert in both. Luis Do Carmo Prata, CMO, Alba Corporation, a Dubai-based group of companies composed of Alba Cars, Alba Homes, Alba Holiday Homes and Alba Trading led by Talib Al Rubai and Marc Wyse, is specialized in harnessing marketing skills and creating innovative strategies to bring the desired results to businesses. He has spent more than a decade in the technology and the real estate industry focusing majorly on start-ups and state of- the-art-development of global organizations.
Before Alba Cars, Luis was leading the Marketing department of Val Hala Real Estate group in Portugal and had the opportunity to learn from its CEO, Valdemar Oliveira & grow his skills in that industry. Driven by a passion for entrepreneurship & innovation, Luis is always looking forward to embracing change and challenging the industry norms to push the boundaries of possibilities, by setting the trend and not by following it. Through an incremental mindset, data-driven decisions, and through coaching & mentoring his team, he leads businesses to the next level. It is his entrepreneurial mentality that drives his motivation to keep doing the extra hard work every single day. Let's hear it from him.
Define Alba Cars as an organization and its position in the industry.
Alba Cars started its operations seven years ago and very quickly became a reference in the automotive industry in the UAE. Nowadays Alba Cars is the number one used car dealership in Dubai with a large showroom in Al Quoz, a store in Abu Dhabi Marina Mall, and
a Head Office in Al Barsha, near the Mall of Emirates. We are expanding into the RealEstate industry as well as Technology, with both divisions being under my leadership.
Under my leadership,we have been able to surpass the sales results of previous years, with creative marketing campaigns and a new approach to content & brand engagement
What are your responsibilities at Alba Cars? Share some of the successful marketing plans you've created that contributed to the growth of the company.
As CMO I am responsible for the marketing strategy and execution of the entire group of companies including Alba Cars, Alba Homes, Alba Holiday Homes, and Alba Trading. Under my leadership, we have been able to surpass the sales results of previous years, with creative marketing campaigns and a new approach to content & brand engagement. I am data driven and I love performance marketing, so through incremental improvements over the past year, we have been able to go from our ads being served to two million unique potential customers in the UAE to more than seven million every single month. Additionally, we have grown our organic traffic by 50 percent compared to the previous year. We have been growing our marketing & media team and our production capabilities with innovative campaigns planned for the next year.
What are some of the captivating challenges you have experienced in your professional journey so far? How did you overcome them and what did you learn from them?
Earlier in my career, I experienced both success and failure when it comes to start-ups. I have taken the lessons learned from both cases and grown. Later in my career, the other big challenge was my transition to a completely different industry, into Real Estate. I started with zero experience in this industry and eventually managed a very large portfolio of luxury properties with a prestigious client base for Sotheby's International Realty. More recently,
the other big challenge was the move to Dubai to take the CMO position at Alba Corporation. Yet again another industry change to automotive where I had no prior experience, but the lessons learned were vital to guide the division to success right in my first year, improving the results for the company across the board and helping to lead the expansion plans.
What are the changes in market behaviour that you anticipate, and what are the opportunities that you foresee? What are your future goals as a CMO?
With the chip shortage being resolved shortly and the new car sales picking up pace, the pressure on the used car market will slow down. We have been experiencing an appreciation of used cars due to the impacts of Covid-19, on the chip production for new cars, with new car deliveries taking as much as nine months or more. Right now, we are looking at the stabilization of the market and the value of used cars being normalized.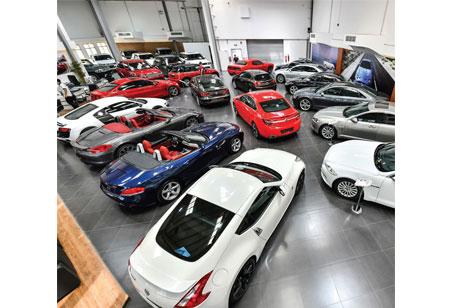 My next big goal as CMO is to lead the expansion of the group to Real Estate and Technology as well as over performing 2022 results in the automotive vertical even in this scenario of the market slowing down.
Luis Do Carmo Prata, CMO, Alba Corporation
Having a bachelor's in Business Administration and a diploma in Astrophysics, Luis has 15+years of experience in the technology, realestate, and now automotive industry. He is currently attending the Executive MBA program at Hult International Business School in Dubai
•Hobbies:
Classic Piano, Travel, Trading
•Interests:
Metaverse, Web3, Unreal Engine, Cryptocurrency
•Favorite Cuisine:
Portuguese and Japanese
•Favorite Book:
Start with the Why by Simon Sinek
•Favorite Travel Destination:
Portugal