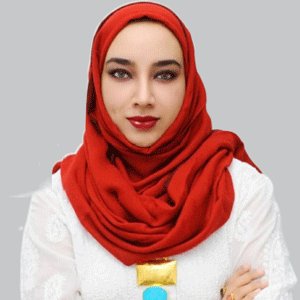 We live in an era where technology plays a crucial role in most people's lives and hence it firmly stands as one of the pillars on which businesses are built. But in today's hyper competitive world, organizations don't have the luxury of time to deal with the complexities of ever-evolving technology. Outsourcing such functions take some stress off the company's shoulders, allowing the team to channel their energy towards the core areas of their business which affect the company's success directly. Therefore, organizations nowadays seek to establish strategic partnerships with Business Process Outsourcing(BPO) companies who anticipate industry trends and offer longterm support solutions apace with the evolving technologies & trends.
Most importantly, they are in a quest for a reliable outsourcing partner who manages their operational challenges like an extended arm of their own organization. WACHSEND BPO is one such trustworthy BPO partner that proffers value added workflow solutions to businesses worldwide. Headquartered at Bangalore the software hub of India, the company has garnered outstanding talents and exceptional technical facilities that only a few Indian offshore service providers can boast of. "We have not only invested in top-line technologies, but also trained our resources to execute every process with keen eye on absolute client satisfaction. We associate with several firms globally in order to bring best of technologies, prices and people," affirms MK Noorani Taj, CEO & Managing Director, WACHSEND BPO.
Established in 2010 with the vision of creating employment opportunities, WACHSEND today employs 300+ technical staff with its partners and has 2500+ customer services agents. The company's strategy of performing periodic analysis of its processes has been enabling it to ascertain constant improvement and fine-tune the processes accordingly, thus permitting the company to execute the work on-time with great quality and surpass customer expectations. Standing as a testimony to the customer satisfaction level it has achieved is the longterm relationship WACHSEND has been maintaining with top notch global organizations like Apple, Yahoo and Google along with telecom/government organizations for over nine years. Nevertheless, given its versatile knowledge base and drive to deliver, the company considers no task too large or too small to undertake and accomplishes every client's project with the same level of commitment.
WACHSEND takes pride in its transparent systems that simplify the outsourcing process without impacting the client's desired level of involvement or control. "We welcome and facilitate your participation, but are equally open to independently managing your project from start to finish," affirms Noorani Taj. Not many BPO companies can compete with WACHSEND when it comes to the competitive & flexible pricing structure. For instance, the company's clients benefit from its month-to-month agreements that bestow them with the flexibility to add agents to projects fast. WACHSEND's technology driven offshore outsourcing solutions have
been endowing numerous US & UK based global organizations with major value with significant cost advantage.
We have not only invested in top-line technologies but also trained our resources to execute every process with keen eye on absolute client satisfaction
End-to-End Solutions
WACHSEND empowers its clients to achieve new levels of profitability at a reduced operational cost with its dizzying array of BPO (back office operation, accounts & finance, HR, data processing, vertical support and others), call centre (telemarketing, collections, follow up, lead generation, survey, research & technical support) and IT/ITeS services. Its deep industry specific expertise and the vast local expertise of its young, talented and enthusiastic professionals facilitate WACHSEND to provide total solution for international projects, including inbound & outbound. It also maintains a separate non-voice team to handle projects with online queries and provides 24×7 assistance through phone, email or live. WACHSEND empowers numerous global businesses through high quality back office BPO services that promote enhanced business efficiency and improved bottom line.
The company is an expert global IT-BPO, which has the experience, trained staff, resources and the technology to ensure that its clients' inbound call centre service surpasses expectations and yields increased sales leads and enhanced customer relationships. The company ensures that they can respond efficiently and appropriately to customer queries /sales calls, feedback, surveys, and other activities, which would lead to success in their sales and acquisition strategies, thus leading to revenue generation.
With highly skilled agents having years of product sales & telemarketing experience, WACHSEND creates customized programs that encompass the best in script writing, quality control and outbound call training, along with transparent & detailed reporting. Its telemarketing teams have helped the clients in various market sectors such as Healthcare Products, Nutritional Products, Online Marketing, Medical Equipment, Subscription Renewal, Educational Training, Work From Home, Franchise Expansion, Student Loans, Mortgage Loans, Payday Lending, Health Insurance, Income Tax Preparation, Legal Marketing, and Direct Response Follow-up. Its comprehensive support ensures high sales ratio, customer service and thus the best RoI.
Developed by its qualified software engineers & developers who are adept in the latest technologies for on premise, cloud, mobile and web solutions, WACHSEND's IT solutions deliver outstanding results. From conception to prototype to finish, its team of IT professionals work closely with the clients at every step along the way to ensure that their requirements are being met. "Our approach incorporates best practices and the latest development tools to deliver a user experience that is as seamless as possible and in line with your business objectives," avows Noorani Taj. The company also provides reports to clients in all phases of software application development to keep them updated on the project's progress. "We aim to enhance your service delivery excellence while ensuring compliance with industry followed quality and security standards," remarks Noorani Taj.
International Quality Standards
Recognizing the vitality of seamless service delivery, WACHSEND invests in top-of-the line networking systems that not only facilitate seamless interaction with clients, but also ensure data protection & confidentiality of the highest order. Besides implementing various security measures such as data encryption, anti-malware protection & firewall for the prevention of information leakage, unauthorized access and website defacement, the company also has its own compliance team to ensure the statutory & regulatory compliance. The immense emphasis on data security laid by WACHSEND is manifest from its ISO 27001 certification, whereas its ISO 9001:2000 accreditation speaks volumes about its compliance with international quality standards.

"Developed by its qualified software engineers & developers who are adept in the latest technologies for on-premise, cloud, mobile and web solutions, WACHSEND's IT solutions deliver outstanding results"

Standing tall with a turnover of Rs.55 crore at present, WACHSEND is all set to take its revenue to new heights with its plan of implementing UPI merchant app countrywide. The company intends to expand its geographical presence across India as well as increase its employee strength. Certainly, WACHSEND is making positive ripples in the industry by standing true to its vision of leveraging relevant technology and committing to continual improvement in performance through a stringent quality control method.

Key Management:
•MK Noorani Taj, Managing Director
•Zareen, Abdul & Nayeem, Directors
•Yengareddy, Advisor
•Zamluni & Saluni, Board Members
•Shaik, Senior Management

Offerings: End-to-end BPO services, including IT Services, Finance & Accounting (F&A) Outsourcing Services, Back Office BPO (Data Entry and Data Processing Services), Call Center (Customer Service) Outsourcing, Healthcare BPO Services, e-Commerce Support Services, Corporate Training, and Digital Marketing

WACHSEND BPO in Spotlight

•Headquartered at Bangalore – the software hub of India, the company has garnered outstanding talents and exceptional technical facilities that only a few Indian offshore service providers can boast of.

•Standing as a testimony to the customer satisfaction level it has achieved is the long-term relationship WACHSEND has been maintaining with top-notch global organizations like Apple, Yahoo and Google along with telecom/government organizations for over seven years.

•WACHSEND takes prides in its transparent systems that simplify the outsourcing process without impacting the client's desired level of involvement or control.

•Its deep industry-specific expertise and the vast local expertise of its young, talented and enthusiastic professionals facilitates WACHSEND to provide total solution for international projects, both inbound & outbound.

•The immense emphasis on data security laid by WACHSEND is manifest from its ISO 27001 certification, whereas its ISO 9001:2000 accreditation speaks volumes about its compliance with international quality standards.

Offices: WACHSEND BPO (Bangalore) and Alwachsend Training and Placement Services (Bangalore & Doha, Qatar)