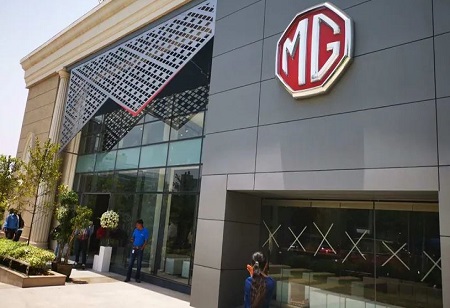 Based on persons with knowledge of the situation, a private entity headed by Sajjan Jindal, the chairman of JSW Group, plans to acquire MG Motor India, a fully owned subsidiary of Shanghai-based SAIC Motor. JSW Steel and JSW Energy, two of the group's listed companies, won't be affected by the collaboration, they claimed.
As per JSW Group spokeswoman, the company is unable to comment on market rumours. Inquiries received no response from MG Motor India.
Jindal is anticipated to acquire 45–48% of MG Motor India, with dealers and Indian staff owning the remaining 5-8%, based on the general parameters already agreed upon. According to numerous individuals familiar of the current negotiations, SAIC will hold the remainder. According to the plan, which is claimed to have received approval from the Indian government, at least 51% of the equity will be owned by Indians, with a maximum 49% minority stake held by Chinese investors.
Aiming for binding pact in three-four months It will "become an Indian entity, instead of a Chinese one, with an eventual India listing in the next few years," said a senior government official.
A higher proportion of Indians will make up the board and top management.
Chinese mobile phone makers have also been requested to bring in Indian equity partners and top management for their operations here.
Recently, Jindal and his son Parth travelled to China to meet with SAIC's management to talk about the relationship. The months-long negotiations have gained momentum as both parties have come to an understanding over the deal's framework.
According to the individuals stated above, the estimated value of MG Motor India is $1.2-1.5 billion (Rs 9,800-12,300 crore), a far cry from the initial request of $8-10 billion.