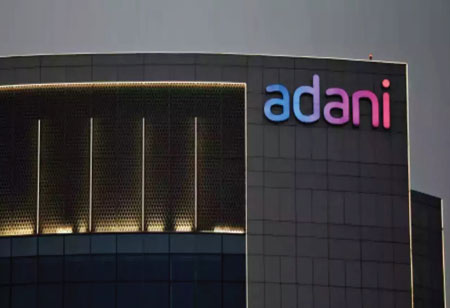 CEOInsights Team, 0
B ased on a bank document seen by sources, Adani Group will hold a fixed income roadshow in Asia next week as the beleaguered conglomerate tries to bolster investor confidence in the aftermath of a short-seller report in the United States. According to the document, Adani group executives, including group Chief Financial Officer Jugeshinder Singh, will attend roadshows in Singapore on February 27th and Hong Kong on February 28th and March 1st. Seven listed companies led by billionaire Gautam Adani have lost more than $140 billion in market value since a Hindenburg Research report on Jan 24th alleged the group improperly used offshore tax
havens and manipulated stock, and raised concerns about its high debt levels. Adani has denied all allegations of wrong doing.
Adani Ports Bonds Maturing In February 2031 Led The Losses, While Some Adani Green Energy Notes Were Marginally Higher
Adani Group's dollar bonds were mostly trading lower on Friday. Adani Ports bonds maturing in February 2031 led the losses, while some Adani Green Energy notes were marginally higher. Adani already held bondholder calls earlier this month in an attempt to assuage investor concerns, during which group executives revealed refinancing plans at some of its units as well as plans to completely pre-pay all loans against shares. According to the document, the banks organising next week's road show are Barclays, BNP Paribas, DBS Bank, Deutsche Bank, Emirates NBD Capital, ING, IMI Intesa Sanpaolo, MUFG, Mizuho, SMBC Nikko, and Standard Chartered Bank.