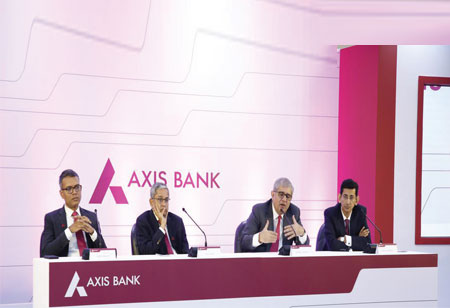 CEOInsights Team, 0
Axis Bank informed stock exchanges that the acquisition of Citibank India's consumer business and Citicorp's NBFC (non-banking financial company) business is expected to close by March.
"We now wish to inform you that both parties have made progress on integration and have obtained other requisite customer consents and approvals, as applicable. Based on the progress made till date, we estimate a reasonable possibility of completion of the acquisition by March, 2023, which is within the timeline of 12 months indicated earlier by you" Axis Bank said in an exchange filing on February.
Following the completion of this transaction, all of Citibank's customers, employees, and assets will be transferred to private sector lender Axis Bank, which will pay a consideration of Rs.12,325 crore for the acquisition.
Based On The Progress Made Till Date, We Estimate A Reasonable Possibility Of Completion Of The Acquisition By March
Furthermore, after the transaction is completed, there will be an 18-month transition period during which Citi customers will be transferred to Axis Bank.
Citigroup Inc also known as Citi, is a multinational investment bank and financial services corporation based in New York City. In 1998, Citicorp merged with financial conglomerate Travelers Group to form the company Travelers was later spun off from the company in 2002. Citigroup owns Citicorp, Citibank's holding company,as well as several international subsidiaries.