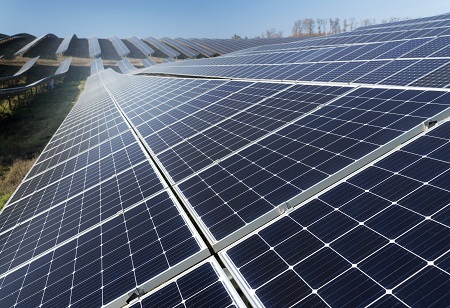 Bharti Airtel announced on September 4 that it will purchase 23,000 MWh of renewable energy by the fourth quarter of FY23-24 for its data center company, Nxtra.
Airtel also stated that as part of its commitment to reducing its carbon footprint, it will acquire stakes in the renewable energy project companies established by Continuum Green India and Vibrant Energy Holdings Pte. Ltd. to power six of Nxtra's edge data centre facilities.
Airtel stated that the acquisition will take place via an open access route, with the telecom operator acquiring a stake in the project company of Continuum Green, which will supply green power from solar and wind power projects to its edge data centres in Madhya Pradesh.
Airtel has also signed a similar stake purchase agreement with the project company Vibrant Energy to supply solar power to its Vijaywada edge data centre.
According to India's second largest telco, the total contracted renewable energy capacity for Nxtra data centres will exceed 274,000 MWh with the addition of these new capacities.
"Nxtra is committed to becoming a Net Zero Company by 2031 as a leader in India's data centre industry." We believe that India's growth will be mirrored by the country's Data Centre industry growth in the coming years, and we are committed to reducing our carbon footprint and leading the country's Green Data Centre infrastructure revolution," said Ashish Arora, CEO of Nxtra by Airtel.