Bank of Baroda To Funnel Additional Capital To Adani Enterprises Provided It Meets Their Requirements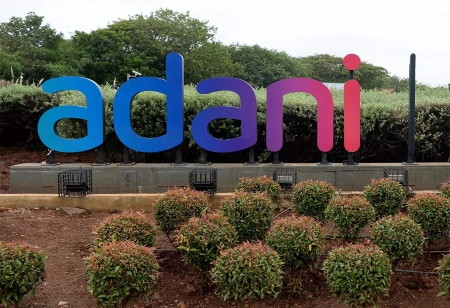 Bank of Baroda, one of India's largest state-backed lenders, has stated that it is willing to consider lending additional funds to the Adani Group in the wake of the Hindenburg Research report, which accused the ports-to-energy conglomerate of improper use of tax havens and stock manipulation.
The Bank of Baroda, according to Sanjiv Chadha, chief executive officer and managing director, will extend loans to the conglomerate if it meets the lender's underwriting standards. "I'm not concerned about the market volatility surrounding Adani stocks," says the analyst "He went on to say.
"You have underwriting standards that you adhere to in good and bad times, "Chadha said in an interview, declining to elaborate on the bank's overall exposure to the business empire of the tycoon.
Bank of Baroda will consider extending loans to the group for its Dharavi redevelopment project after Adani Group bid 50.7 billion rupees for the project to remodel the slum last year, Chadha said as quoted.
"This is subject to an extended due diligence and depends upon concentration limits," he said.
Chadha stated earlier this month that the Bank of Baroda's exposure to the Adani Group is roughly a quarter of what is permitted under the central bank's framework.
The Hindenburg report, which alleged accounting fraud and stock manipulation at the Adani group, came just as the conglomerate's flagship firm Adani Enterprises opened a 20,000 crore follow-on share sale.
In the three weeks following the report, the Adani group's listed firm lost approximately USD 125 billion in market value. In the last few days, there has been some improvement.
Opposition parties used the Hindenburg report to accuse the government of assisting the Adani group's rise.
Adani group has maintained that its debt of ₹1.96 lakh crore as on September 2022 was balanced with assets it has and the revenues all the businesses are generating.