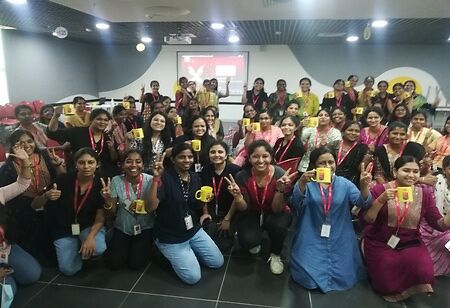 Dow India, the Indian wing of Dow Chemical International Pvt. Ltd., is honored as one of the top 50 Workplaces™ for Women, 2022, by Great Place to Work, the global authority on workplace culture.
With its commitment to gender inclusion and equality, Dow India has created a space, especially for women, to accelerate their career growth.
Dow India achieved exceptional results in cultivating equity in the workplace, diversity & inclusion, and establishing a flexible, encouraging atmosphere. Respect and Care for employees is the dogma that swirls through various aspects of enhancing the employee experience.
The company has always focused on gender inclusion and diversity. It has benchmarked its practices with the external world for grooming more women leaders.
It has been mindful and poised towards empowering its workforce through its policies for employees and several initiatives for communities at large.
One of Dow India's women-focused efforts is facilitating a platform for female students to understand the chemical industry atmosphere. Another program helps female engineers who have taken a career break to rejoin the regular workforce.
This has kept them on the same page and enabled them to offer a well-rounded approach to gender equality in the sector. The commitment to create career and financial independence among underprivileged girl students portrays Dow India's commitment to the community.
Strengthening the culture of Inclusion and Diversity as the key factors in growth, Dow invests in fostering an environment of mentorship for female employees, awareness of creating a gender-neutral environment, and focusing on growth strategies for them to thrive in every role and become leaders of tomorrow.