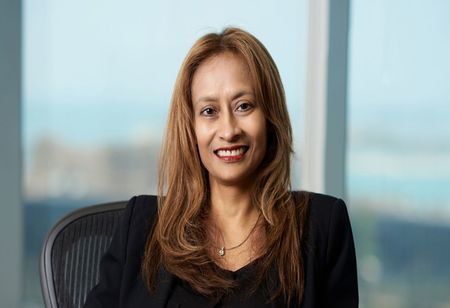 CEO Insights team
Ericsson, one of the global leaders in networking and telecommunications announced that Rafiah Ibrahim will leave her position as SVP and Head of Market Area Middle East & Africa and will take on the role of advisor to CEO Borje Ekholm. She held the SVP role since April 01, 2017 and assumes her new role effective August 31, 2019. Ericsson has initiated a recruitment process to appoint a successor.
Commenting on this, Borje Ekholm, President & CEO, says, "Rafiah has been a very important leader in our sales and delivery organization. In her latest assignment she successfully led the merger of two important markets, Middle East & Africa, increasing customer value and securing scale and efficiency as well as implementing a robust operational structure
In addition, Rafiah has built strong customer relationships across the region not least visible in the recently announced 5G contracts. Rafiah has been a valued member of the Executive Team and I look forward to continuing to work with her in her new role".
In addition, Rafiah has built strong customer relationships across the region not least visible in the recently announced 5G contracts. Rafiah has been a valued member of the Executive Team and I look forward to continuing to work with her in her new role
Prior to her current role, Rafiah served as the Head of Ericsson Region Middle East since 2014. With more than 36 years of experience in the telecommunications industry, she has held various leadership positions within the Ericsson Group since 1996. She was graduated from the Imperial College of Science and Technology, University of London, UK with a master's degree in Digital Communication Engineering