Indian Smartphone Market Witnessed the Highest Ever Shipments in 2018; reveals IDC India's new Survey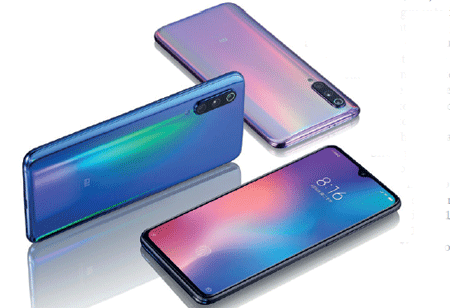 CEOinsights Team
IDC India, one of the world's leading market research firms, recently conducted a study to ascertain the smartphone sales in India. Titled 'Asia/Pacific Quarterly Mobile Phone Tracker', the study revealed that the India smartphone market shipped 142.3 million units in 2018, registering a healthy 14.5 percent year-on-year(YoY) growth as compared to 2017, primarily driven by the multiples sales rounds by e-tailers and the Diwali sales being prolonged till December.
"Amongst the big highlights of 2018 were the online-focused brands that drove the share of the online channel to an all-time high of 38.4 percent in 2018 and a whopping 42.2 percent in 2018Q4. This was primarily driven by several rounds of discounts by e-tailers driving affordability through various financing options, cashback offers and buyback schemes. Shipments of the online-exclusive portfolios of Xiaomi, Honor, Realme, Asus, and OnePlus further fuelled this growth, resulting in a year-on-year growth of 47.3 percent in 4Q18 for the online channel,"says Upasana Joshi, Associate Research Manager - Client Devices, IDC India, further explaining the findings.
However, the study also found that offline sales, despite being the largest channel for mobile phone distribution in India and a key factor for any brand's success in India, witnessed a decent 6.7 percent CAGR. While the over all smartphone average selling price remained flat in 2018 at $158, the premium smartphones segment(over $500) outgrew all other price segments in 2018 with 43.9 percent YoY growth, although it still constitutes just three percent of the overall smartphone market.

The feature phone market, which constitutes 56 percent of the total mobile phone market clocked 181.3 million-unit shipments in 2018, with 10.6 percent YoY growth, of which the Jio Phone shipments contributed a massive 36.1 percent to the overall feature phone shipments. Additionally, the high demand for 4G enabled feature phones in the market pushed 2G/2.5G to decline by 23.0 percent in 2018.

While Xiaomi continued to dominate the Indian smarphones shipment with a 28.6 percent growth, Samsung retained its second position despite witnessing a 7.9 percent decline in its growth, followed by vivo in the third place, Realme at forth, and OPPO at fifth position. Commenting on the occasion, Navkendar Singh, Associate Research Director - Client Devices & IPDS, IDC India, quotes, "Almost all the brands which were able to find traction in 2018 via e-tailers partnerships have already started their offline foray to establish themselves for the long-term. This has become more crucial as the new e-Commerce guidelines come into force from 1st February 2019. In 2019, we will see improvements in design like thinner bezels, eliminated notches, hole-punch screens, and increased promotions around three or four rear cameras, of which the utilitarian factor remains for – bokeh, wide angle, portraits, and other aspects. We might also see innovations like on-device AI for superior video and photography experiences enabled going forward".