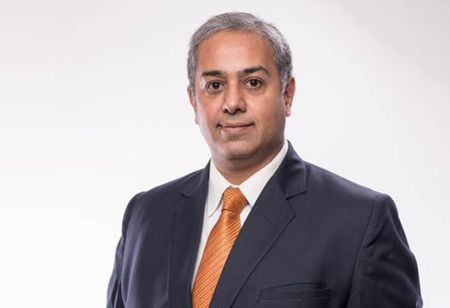 CEO Insights team
RICS South Asia Board has appointed Tata Realty & Infrastructure and Tata Housing Development Company's MD & CEO Sanjay Dutt as its Chairman. Sanjay will be responsible for guiding the RICS South Asia Board's mission and building its existing footprint of promoting the adoption of its professional qualification and standards.
With an immense experience of 24 years in the real estate sector, Sanjay's expertise lies in strategic planning, development, redevelopment, leasing, new acquisitions and asset management business across geographies of India. He was the leader for the growth of real estate development and the asset management business across five cities in Indian with over 13 million SFT. In addition, Sanjay also managed an 1100 acre Industrial Township and aided the Group with the acquisition of 1700 acres startup area on the new capital of Amravati, Andhra Pradesh.
On his appointment, Sanjay Dutt, comments, "I am honoured and humbled to be appointed as the Chair of the RICS South Asia Board. RICS is a public interest organization that works at a cross-government level to bring professionalism, standardization of practice, accountability and transparency in the built environment sector. I am excited to further RICS' footprint in India and South Asia by supporting its agenda to influence governments, organizations' and key stakeholders across real estate, construction and infrastructure domains, while developing and embedding an internationally recognized qualification and standards at the very heart of the market".

The South Asia Board promotes the RICS standards by engaging with government bodies, regulators, investors, employers and others. Along with this, senior industry leaders from the built environment sectors will be with the other South Asia Board members. This will be a huge boost for RICS to leverage important relationships and embed international standards across the length and breadth of the sector.

"We are extremely pleased to have Sanjay Dutt as Chairman of the Board. Sanjay is a highly accomplished professional; one who has been adept at handling a wide array and facets of built environment businesses. Given that Sanjay has previously served on the RICS Governing Council, we look forward to his foresight and vision on furthering the RICS' agenda in South Asia. He is passionate about driving change and therefore a great brand ambassador for us", adds, Nimish Gupta FRICS, MD-RICS South Asia.