After completing a merger, a homegrown Indian company will for the first time rank among the world's most valuable banks, posing a new challenger to the largest American and Chinese lenders currently occupying the coveted top spots.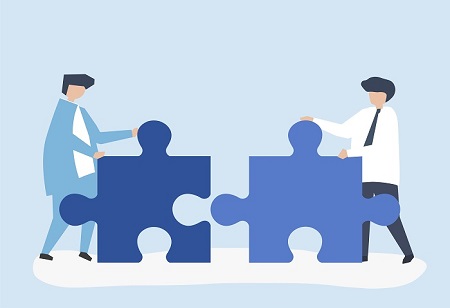 According to Bloomberg data, the merger of HDFC Bank Ltd. and Housing Development Finance Corp. creates a lender that ranks fourth in equity market capitalization, behind JPMorgan Chase & Co., Industrial and Commercial Bank of China Ltd., and Bank of America Corp. It is worth approximately $172 billion.
With the merger expected to take effect on July 1, the new HDFC Bank entity will have approximately 120 million customers, which is more than the population of Germany. It will also expand its branch network to over 8,300 locations and boast a total headcount of 177,000 employees.
In the charts below, we highlight the scale of this global banking giant and examine some of the challenges ahead for its stock price.
HDFC surges ahead of banks including HSBC Holdings Plc and Citigroup Inc. The bank will also leave behind its Indian peers State Bank of India and ICICI Bank, with market capitalizations of about $62 billion and $79 billion, respectively, as of June 22.