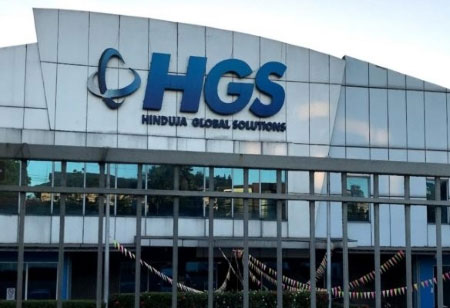 CEOInsights Team, 0
Hinduja Global Solutions Ltd has announced that it has received the order from the Hon'ble National Company Law Tribunal (NCLT) approving and sanctioning the Scheme of Arrangement between NXTDIGITAL Limited and Hinduja Global Solutions Limited. With this approval in place, NXTDIGITAL's Digital Media business in India, including its assets, liabilities and investment in its subsidiaries, become part of HGS, effective February 1, 2022 (the Appointed Date as per the Scheme of Arrangement). This acquisition opens up a direct-to-consumer practice for HGS.
Partha De Sarkar, Executive Director and Group CEO of HGS said,"We're very pleased with the addition of the NXTDIGITAL Digital Media portfolio to HGS. It opens up a new, fast-growing market opportunity while also expanding our presence in India. Their expertise in emerging technology areas like broadband-over-satellite, public Wi-Fi and satellite-based data analytics adds a different dimension to our core work in digital-led BPM.
Further adds, "I believe we can leverage each other's expertise, talent and credentials in the media and telecom segments to grow faster and expand further in Asia and globally. I am also excited that HGS can now participate significantly in the Digital India initiative".
HGS Is A Great Choice For Us With Complementary Capabilities And Shared Values Stemming From Both Being Hinduja Group Companies. We're Very Excited About This New Chapter As It Can Help Us Amplify Growth
Vynsley Fernandes, MD and CEO, NXTDIGITAL said: "We've been looking to strike new synergies in our mission to become India's premier integrated Digital Delivery Platforms Company. HGS is a great choice for us with complementary capabilities and shared values stemming from both being Hinduja Group companies. We're very excited about this new chapter as it can help us amplify growth".
As HGS and NXTDIGITAL leverage their new synergies and work towards building this partnership from a technology and digital standpoint, it is certain to positively impact both people and customers in the longterm. HGS will add a headcount of nearly 1,200 in India and presence across 1,500 locations covering 4,500 pin codes through NXTDIGITAL. The partnership will allow NXTDIGITAL to expand into new geographies while strengthening their already firm footprint in India.