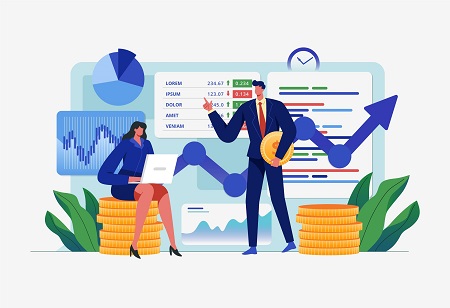 IDFC First Bank has joined the elite club of India's top ten most valuable listed lenders, replacing Union Bank of India and Canara Bank with a valuation of Rs 65,325 crore as of September 4.
Union Bank of India has a market capitalization (MCap) of Rs 65,251 crore, while Canara Bank is worth Rs 61,081.77 crore, according to BSE data. HDFC Bank leads the league as India's most profitable bank with a market cap of Rs 12 lakh crore, followed by ICICI Bank at Rs 6.77 lakh crore, and state-run State Bank of India at Rs 5.14 lakh crore. Kotak Mahindra Bank comes at the fourth spot, followed by Axis Bank, IndusInd Bank, Bank of Baroda, IDBI Bank and Punjab National Bank.
IDFC First Bank shares hit a record high of Rs 98.99 per share on September 4, continuing the rally for the fourth trading session in a row. It leads all listed banks, both private and state-run, with a 67 percent increase so far this year. According to analysts, the bullish trading in IDFC Bank stock stems from the impending merger with IDFC and its entry into the MSCI Global Standard Index on September 1, which could bring in $170-180 million in investments.
On September 4, the stock rose more than 5% after Rajiv Jain of GQG purchased 17.1 crore shares, or 2.58 percent of the lender, for approximately Rs 1,527 crore.