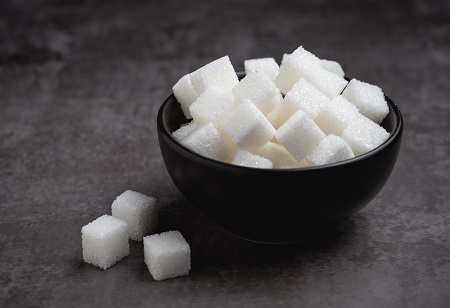 Nepal is set to import 20,000 metric tonnes (MT) of sugar from India ahead of the holiday season, meeting at least 70% of the Himalayan country's annual domestic demand of approximately 3,00,000 MT.
In light of upcoming festivals like Vijaya Dashami and Deepawali, the Ministry of Industry, Commerce, and Supplies has asked the Finance Ministry to waive customs duties on 60,000 MT of sugar imported to meet local demand.
However, for the time being, the Finance Ministry has approved only 20,000 MT of imports.
According to Dhaniram Sharma, a Finance Ministry spokesperson, the Ministry has granted a 50% customs duty discount, which is 15% less than the previously imposed 30% customs duty.
Two companies, Salt Trading Corporation (STC) and Food Management and Trading Company, both would import 10,000 MT sugar each for the upcoming festival season, according to Sharma. However, divisional manager of STC Brajesh Jha said that it had asked the government permission to import 50,000 MT of sugar.
According to Jha, Nepal's domestic sugar demand is 3,00,000 MT, and the country needs to import a large amount of sugar, primarily from India. Nepal has 12 sugar factories that produce approximately 1,000,000 MT of sugar.
Nepal, according to estimates, imports at least 70% of its sugar from India. Furthermore, thousands of tonnes of sugar are brought in illegally without paying customs duty.
Sugar is available in Kathmandu's black market for Nepali Rupees 100 to 125 per kg, whereas it costs around Rs 40 - 50 in India.