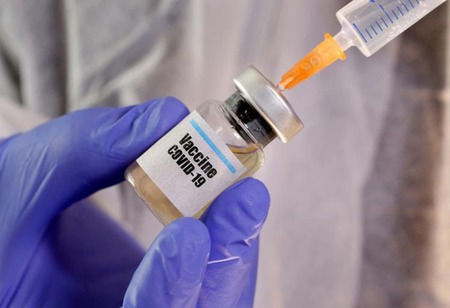 India is all geared up to launch its COVID-19 vaccination drive from January 16. Nearly 13 cities across India have already received over 56 lakh doses of the Covishield vaccine, which was flown from Pune yesterday, and are taken to designated national and state-level stores amid tight security. In what our Prime Minister called as the world's largest inoculation program, priority will be given to nearly three crore healthcare and frontline workers.
The Centre has said that all the COVID-19 vaccine vials, 1.1 crore of Covishield from SII and 55 lakh of Covaxin from Bharat Biotech, will be received by January 14.
The Maharashtra government received 9.63 lakh doses of Covishield vaccine from SII, of which Mumbai received over 1.39 lakh doses of Covishield early on January 13. Bengaluru received the first consignment of nearly 6.48 lakh doses of the vaccine on January 12, while the first consignment of the vaccine arrived Kolkata airport on January 12, afternoon. Other states that have received their first consignment of the vaccine doses are Telangana (3.64 lakh doses), Chattisgarh (3.23 lakh doses), Odisha (4.8 lakh doses), Bihar (54,900 doses). States including Assam & Meghalaya (2.4 lakh combined doses), MP, Delhi, Andhra Pradesh, and Gujarat have also received their first consignment of COVID-19 vaccine vials.
Union Health Secretary Rajesh Bhushan said that the GoI agreed to procure 110 lakh Covishield vaccine doses from SII at Rs.200/dose. 55 lakh doses of Covaxin to be procured from Bharat Biotech, of which 38.5 lakh doses are priced at Rs.295/dose.
Dr. VK Paul, Member (Health), NITI Aayog, said that both the COVID-19 vaccines have been authorized for emergency use and there should be no doubt about their safety. They have been tested on thousands of people and side effects are negligible.
The vaccine delivery drive started in India from Tuesday morning with a Spicejet aircraft arriving in Delhi with the first batch of vaccines. During the day, nearly 54.72 lakh vaccine doses were received at several vaccine stores in 13 cities PAN India.