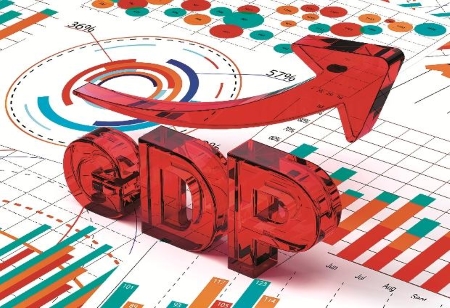 As stated by Reserve Bank of India (RBI) Governor Shaktikanta Das, India's GDP for FY23 could exceed the estimated 7% growth rate.
Das stated at the annual conference of the Confederation of Indian Industry (CII) here that GDP growth is expected to be 7% in FY23.
According to him, based on current trends, GDP growth may exceed 7%. Das predicted that India's GDP growth rate would be 6.5 percent in FY24.
He stated that the decision to pause interest rate hikes was not in his hands but was dictated by the ground level situation. The central bank chief stated that the war on inflation is still ongoing and that it remains to be seen how the El Nino factor affects agricultural production.
Das stated that, while inflation has slowed, one should not become complacent. He believes that the RBI will pursue a prudent policy in order to support the economy and maintain financial stability.
In terms of the currency situation, Das stated that the Russia-Ukraine war caused an outflow of funds, forcing the RBI to intervene in order to maintain stability. The current level of forex reserves is approximately $599.5 billion.