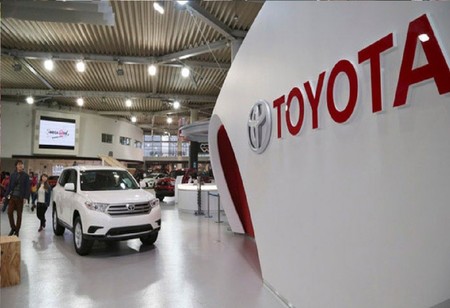 India's high tax regime is hindering businesses. Citing this issue, Toyota Motor Corp has halted its further expansion in India. This comes as a big blow for our honorable PM Narendra Modi, who is keen on attracting global companies to offset the deep economic malaise as a result of the coronavirus pandemic.
Shekar Viswanathan, Vice-Chairman, Toyota's local unit, Toyota Kirloskar Motor, says, "The government keeps taxes on cars and motorbikes so high that companies find it hard to build scale." He adds, "The high levies also put owning a car out of reach of many consumers, meaning factories are idled and jobs aren't created."
Furthermore, India is intending to offer incentives close to $23 billion worth as a measure to attract firms to set up manufacturing units. Though India is the fourth-largest car market across the globe, many international players find it hard to create a niche in a sector that's dominated by cheap, fossil-fuelled vehicles.
Shekar further says, "The message we are getting after we have come here and invested money, is that we don't want you. He adds, "we won't exit India, but we won't scale up."
World's biggest carmakers, Toyota began operating in India since 1997. Its local unit of 89 percent is owned by the Japanese company and has a small market share of about 2.6 percent in August and almost five percent a year earlier, says the Federation of Automobile Dealers Associations report.
However, the country attracts a high tax of 28 percent from motor vehicles that include cars, two-wheelers, and sports utility vehicles excluding electric vehicles. Additionally, there are extra levies ranging between one percent to 22 percent purely based on the car type, engine size, and more. The levies on a four-meter long SUV with an engine capacity of more than 1500 cc could be as high as 50 percent.
The taxes on electric vehicles are about five percent and would probably increase as the sales elevate and this has become the pattern with successive governments in India, says, Shekar. Presently, the discussions are going on between the ministries for a reduction.
The automobile sales were already suffering even before the coronavirus pandemic, with a minimum of half a million job cut. A lobby group has also forecasted that it may take about four years for the sales to revive back to normal.