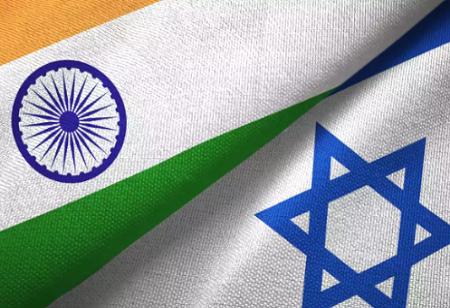 Today (9 May), Israeli Foreign Minister Eli Cohen will arrive in India. He will meet with S Jaishankar, Minister of External Affairs. The Israel Export and International Cooperation Institute is organising a special interaction with Cohen on May 9 in New Delhi, according to a statement from the CII.
Cohen will spend three days in India. The Israeli minister will also attend the India-Israel Business Forum hosted by the Confederation of Indian Industry (CII).
According to the Ministry of External Affairs, after meeting with Jaishankar and attending the CII India-Israel Business Forum, Cohen will depart for Agra in the evening to attend a programme scheduled for May 10.
His visit follows Israeli Economy Minister Nir Barkat's April visit to India with a large business delegation to strengthen bilateral ties in common areas of interest, automotive technologies, and fintech.
"We are fortunate to have a series of high-level visits from Israel to India these days." We had a visit from Israel's Speaker of the Knesset in late March. "We had the first-ever visit of the Minister of Economy in mid-April, and we expect to host the Minister of Foreign Affairs and, hopefully, our Prime Minister later this year," said the envoy.
"What these visits have in common is that they return impressed by the strong sympathy and friendship between India and Israel, as well as an understanding of India's growing importance to Israel and the world," he added.
"I've never felt such deep affection, affection, and friendship for Israel as I do wherever I go in India." Many Israelis harbour similar feelings towards India. India-Israel cooperation is founded on mutual trust. This is demonstrated by the wide range of fields of cooperation, including the most sensitive," said the Israeli Envoy.