KPIT & Udacity Join Hands to Enhance Talent in Autonomous Vehicle Engineering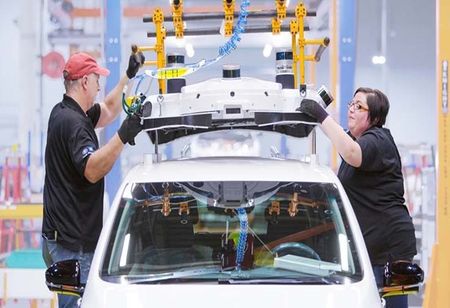 CEO Insights Team
To upskill and build the engineering talent ecosystem for autonomous technology, KPIT Technologies - a global IT consulting company, and Udacity - an online learning platform, have agreed to a partnership in which KPIT will be investing for training its employees on Udacity Nanodegree programs. This partnership will accelerate the scalability required for employees in areas such as artificial intelligence (AI), Machine Learning, deep learning and Big Data by offering training and competency.
Commenting on the partnership, Sebastian Thrun, Founder & Executive Chairman, Udacity, avers, "Partnerships with top employers like KPIT Technologies are essential to delivering on our mission to democratize education. Self-driving cars engineering is a field with incredible job opportunities and the power to save lives. KPIT Technologies is bringing greater access to the field in India by supporting skill-based education within and outside the company".
Being a global technology partner to OEMs and Tier-1s, KPIT assists businesses in accelerating the implementation of next generation vehicle technologies like autonomous driving, which is showing a rapid growth for the upcoming generation.
KPIT focuses mainly on Employee Training and up-skilling, and organizes programs like PACE (to bridge industry-academia gap in collaboration with universities), GENESIS (to get employees project ready right after induction), HEI (a pioneering Higher education initiative co-created & co-delivered with renowned universities), ECODE KAIZEN (to provide continuous incremental training to make every employee upskill every day), and many others. Apart from these, it has also launched a scholarship program for Self-Driving Car Engineering Nanodegree program from Udacity.

"While autonomous systems and self-driving technologies are finding great reception in the U.S. and Europe, their impact on the larger mobility landscape of evolving economies such as India could be even more significant. This association enables us to combine our deep domain knowledge of automotive industry with Udacity's world-class learning platform to enable our employees with an unparalleled upskilling opportunity. Such collaborations will bring benefits to industry as well student community to learn latest technologies. We are also pleased to announce a scholarship program for self-driving car engineering program from Udacity," affirms, Kishor Patil, Co-Founder, CEO & MD, KPIT Technologies.

Established in 2011, Udacity is an online learning platform that offers groundbreaking programs in artificial intelligence, machine learning and robotics, as well as app and web development, digital marketing, and more. It also collaborates with companies like Google, Facebook, Amazon, IBM and Mercedes Benz to build cutting-edge curriculum, and provide graduates unique access to new career opportunities.

Headquartered at Pune, KPIT has employee strength of over 12,000 and focuses on creating smart, safe and sustainable technologies and solutions to enable a better world that is more connected, intelligent, cleaner and greener. Since its inception in 1990, it provides services to automotive and transportation, consumer and industrial goods, energy resources, utilities, high tech, and life sciences companies.