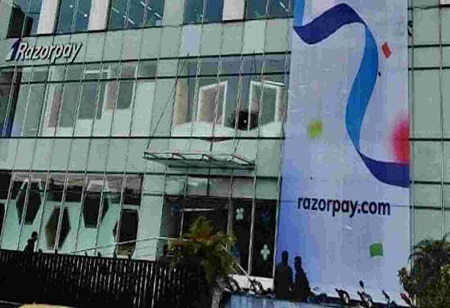 Fintech unicorn backed by Y Combinator and Sequoia Capital According to sources, Razorpay is in the process of relocating its parent entity from the United States to India in preparation for a listing on the Indian stock exchanges.
"Moving from the United States to India will aid the company's long-term goal of listing in India." "Razorpay wants to reap the benefits of doing business in India," said an anonymous source.
A spokesperson for Razorpay confirmed the news.
"We have been discussing and working on this for the past three to four months, and we are now in the process of shifting our parent firm from the United States to India," a company spokesperson said.
This comes just months after Walmart-owned PhonePe announced the completion of the process of relocating its headquarters from Singapore to India.
According to another source, while a reverse flip to India is an expensive affair, Razorpay will be able to manage it with its available funding.
PhonePe's founder, Sameer Nigam, stated that the company's investors had to pay nearly Rs 8,000 crore in taxes because the company chose to domicile in India.
This also comes after the parent company of Silicon Valley Bank, SVB Financial Group, went bankrupt, causing panic among several Indian startups with bank accounts in the US and with SVB.
"Razorpay's move is not the result of the SVB collapse; it is primarily the result of its long-term plans to list in India," sources said.
Razorpay, founded in 2014 by Shashank Kumar and Harshil Mathur, is backed by Y Combinator, GIC, Sequoia Capital India, Ribbit Capital, Matrix Partners, MasterCard, and others, with a total investment of over $740 million. The company was recently valued at more than $7 billion.