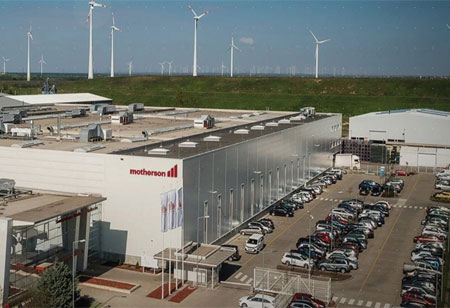 CEOInsights Team, 0
Samvardhana Motherson Automotive Systems Group BV (SMRPBV), a wholly owned subsidiary of Samvardhana Motherson International (SAMIL), has agreed to acquire a 100 percent stake in SAS Auto system technik GmbH (Germany) (SAS) from Faurecia, a FORVIA Group company (an entity listed on Paris stock exchange). The acquisition is worth EUR 540 million in total. SAS is a leading global provider of automotive assembly and logistics services. This strong market position is based on extensive technical knowledge. It has long-standing customer relationships with leading European and American OEMs, some of which date back nearly three decades. For the fiscal year ended December 31st, 2022, the company's gross revenues were Euro 4.4 billion on a
principal basis, with net revenues (IFRS) of Euro 896 million, nearly half of which came from EV programmes. Over the next three years, the orders in hand are expected to generate more than 3 billion euros in net revenues. It employs over 5,000 people across 24 manufacturing sites in Europe, Asia, and America.
Sas Is Well Positioned To Benefit From The Long-Term Trend Of Oems Outsourcing Module Assembly To Trusted Suppliers
The transaction will strengthen Motherson's position in the global automotive supply chain and increase its customer proximity. SAS is well positioned to benefit from the long term trend of OEMs outsourcing module assembly to trusted suppliers, thanks to its strong capabilities in assembly, automation, and logistics. The enterprise value of the company is €540 million, and the transaction will be funded through a combination of debt and internal accruals. The transaction is still subject to clarification or consultation with employee representatives. The proposed transaction is expected to close in Q2 FY24, subject to customary regulatory approvals.