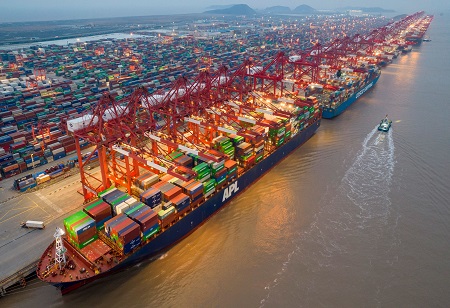 In line with Rajeev Chandrasekhar, Union Minister of State for Electronics and IT, smartphones are this year's fifth-highest export from India and have crossed Rs 1 lakh crore in our "Techade," which will undoubtedly see the nation as a key player in global electronics in years to come. India, according to the minister, is becoming a more reliable partner in the world's supply chains for electronics. "Under Prime Minister Narendra Modi, India's electronics sector has been transformed and reimagined from having to import 82% of all smartphones in 2014 to today manufacturing almost 100% of all smartphones in the country," Chandrasekhar.
According to the minister, it is clear that post-Covid, the world's supply chains are experiencing a significant redrawing, and India is undoubtedly working hard to ensure that it increases its share and presence. Less than Rs 1 lakh crore worth of electronics were manufactured in India in 2014. "Under PM Modi, our goal is for it to expand by 24 times to Rs 24 lakh crore by the year 2026. Smartphone exports from India reached Rs 1 lakh crore this year and are the 5th greatest export from the country, up from zero in 2014, according to the ministry.
Buoyed by friendly government policies and production-linked incentive (PLI) scheme, India is set to cross Rs 1,20,000 crore in mobile exports in the current fiscal year (FY24), driven by tech giant Apple. The country surpassed a remarkable Rs 90,000 crore worth of smartphone exports in the fiscal year 2022-2023, according to the India Cellular and Electronics Association (ICEA). Chandrasekhar said that our ambitions and plan are described as "broadening and deepening" the electronics ecosystem and creating scale and volumes so that an ecosystem of components can also develop in India soon.