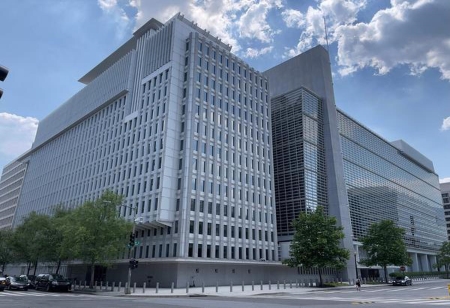 The World Bank announced on Friday that it had granted $1.5 billion in loans to help India's low-carbon energy sector flourish faster. According to the bank, the financing will assist India promote low-carbon energy by scaling up renewable energy, producing green hydrogen, and increasing climate finance for low-carbon energy initiatives.
"The programme will help the National Green Hydrogen Mission, which aims to attract $100 billion in private sector investment by 2030," said Auguste Tano Kouame, World Bank Country Director for India.
The programme intends to increase renewable energy supply by lowering prices and enhancing power grid integration, while also assisting India in meeting its commitment to build 500 gigatonnes (GW) of renewable energy capacity by 2030.
The government intends to solicit bids for 50 GW of renewable energy per year from FY23-24 to FY27-28, avoiding 40 million tonnes of carbon emissions per year by 2026.
According to the World Bank, while India's per capita energy consumption is barely one-third of the world average, demand is predicted to grow significantly as the economy expands.
This calls for the phase-out of fossil-based energy sources in keeping with India's aim of reaching net-zero emissions by 2070, according to the statement.