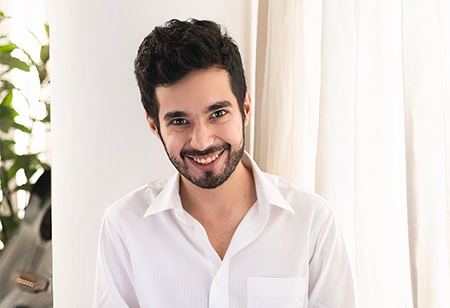 Gautam Raj Anand, Founder Hubhopper, 0
We all have witnessed rapid technological advancements in the past few decades, taking us from the outset of the internet to the creation of smartphones. These incredible developments revolutionized the way we communicate, live, and work. However, with the emergence of novel technologies each day, it is imperative to keep abreast of the latest trends and innovations. Fortunately, that's where podcasts come in.
In the recent past, the use of podcasts got immersive, and tech companies are no exception to this trend. From small startups to large corporations, companies worldwide are embracing podcasts as a way to educate their audiences.
One of the key benefits of podcasts is their flexibility. Unlike traditional forms of media, podcasts can be listened to at any time, from anywhere. This makes them an ideal tool for busy professionals who want to stay up-to-date with the latest trends and developments in their industry. Whether you're commuting to work, going for a run, or doing chores around the house, podcasts provide a convenient way to learn on the go.
But it's not just about convenience. Podcasts also offer a unique opportunity for companies to connect with industry leaders and experts. By inviting guests to their shows, tech companies can provide listeners with insights and perspectives they may need access. This can build credibility and authority within the industry and attract new customers and clients.
Furthermore, in a world where word-of-mouth marketing is more important than ever, podcasts are a powerful tool for building brand awareness and loyalty. Moreover, podcasting is an effective way to grow your community. By providing valuable content to listeners, tech companies can create a loyal fan following, passionate about their products or services. This can lead to increased engagement on social media, more website traffic, and, ultimately, more sales.
It's also worth noting that a podcast audience pre-exists. According to recent studies, with approximately 150 million audio-streaming consumers, India holds the third position in the worldwide podcasting industry, providing optimistic prospects for the expansion of podcasts. This
means that companies don't have to spend time and resources trying to build an audience from scratch. Instead, they can tap into the existing podcast market and start reaching potential customers and clients right away.
Of course, starting a podcast has its challenges. Creating high-quality content that engages listeners and provides value can be time-consuming and difficult. But with the right approach and a commitment to excellence, tech companies can use podcasts to educate and advance technology in ways that were once impossible.
By creating valuable content, connecting with industry leaders, and building communities, podcasts can help companies establish credibility and increase brand awareness.
So, what are the main practices for launching a successful tech podcast? First and foremost, it's essential to identify your target audience and the topics that will interest them. This may involve conducting market research, analyzing industry trends, and getting feedback from current customers.
Next, it's important to invest in quality equipment and production values. This means using professional-grade microphones, audio software, and editing tools to ensure your podcast sounds great and is easy to listen to.
Another key factor in launching a successful tech podcast is consistency. Whether you're releasing new episodes weekly, bi-weekly, or monthly, it's essential to stick to a regular schedule so that your listeners know when to expect new content. This can build anticipation and excitement around your podcast and keep listeners engaged over the long term.
Finally, it's important to promote your podcast effectively. This may involve using social media, email marketing, and other digital channels to reach potential listeners and encourage them to tune in. It may also include collaborations with other podcasters, influencers, or industry leaders to cross-promote your content and expand your reach.
Podcasts are a helpful tool for technology companies to communicate effectively with their target audiences. By creating valuable content, connecting with industry leaders, and building communities, podcasts can help companies establish credibility and increase brand awareness. Although creating a successful podcast requires investment, the benefits are immensely rewarding.